"By far the fastest VPN  I've tested"
— Ian Paul   
Secure, private access to online content
Hotspot Shield VPN provides private, secure access to all your favorite content wherever you are — whenever you're connected to Public Wi-Fi at school, work, or abroad. Connect to social networks, stream movies, TV shows, and sports, access news, dating sites, and video games anytime.

Does Hotspot Shield VPN work with American Hulu?
Yes, it sure does! We make it easy to watch all of your favorite Hulu programming from outside of the U.S.
Hulu is quickly becoming one of the major content providers and we make it easy to enjoy their award-winning programming and licensed content from anywhere in the world.
Our proprietary Catapult Hydra technology ensures that you will always stream your Hulu content at the fastest speeds possible, while protecting your private information. Unblock Hulu right now by following these 3 simple steps: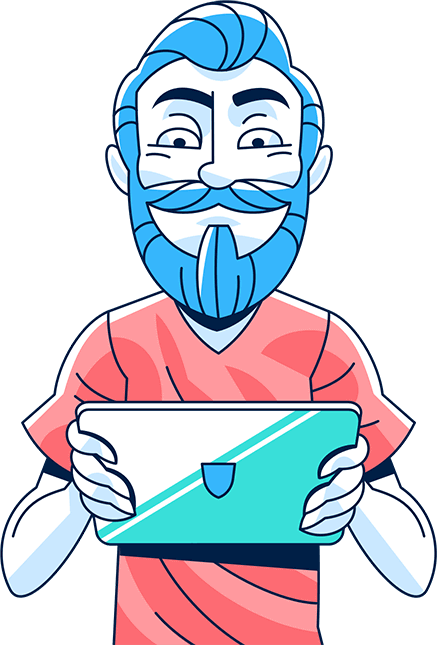 How to set up Hotspot Shield VPN
Choose your Hotspot Shield VPN subscription and set up your account
Download and install Hotspot Shield VPN by following the instructions
Connect Hotspot Shield VPN in one easy click
Why choose Hotspot Shield VPN?
Stream all your favorite content

With unlimited bandwidth, you can enjoy nonstop access all your favorite streaming content from any device, including your favorite movies, TV shows, and much more. Hotspot Shield is rated "by far the fastest VPN" by PCWorld.

Get military-grade encryption

Hotspot Shield VPN uses best-in-class encryption to ensure your data is protected so you can't be watched or tracked, even from public Wi-Fi hotspots. Browse and stream anonymously: we never track, log, or store your personally identifiable information.

Stop snoops from monitoring your web activity

Snoops from global organizations can monitor virtually everything you do online to prevent you from accessing your favorite sites and apps. Put a stop to it now with Hotspot Shield VPN.
---

Blazing fast Hulu streaming with Hotspot Shield VPN
In a recent U.S. speed test conducted by PCWorld, Hotspot Shield VPN ranked the highest among other top VPNs. "Hotspot Shield is by far the fastest VPN" PCWorld tested, even for long distance connections from Japan and Australia.
We engineer some of the most advanced VPN technology available, including our proprietary transport protocol, Catapult Hydra. This unique VPN technology optimizes multiple server connections that are stronger and faster over long distances. Building and maintaining a strong and fast internet connection no matter where you are is why Hotspot Shield VPN is the best VPN for Hulu streaming and unblocking movies.
Hotspot Shield VPN is your Hulu VPN — try it completely risk free for 45-days.
---

Stop your ISP from throttling Hulu videos
Streaming Hulu content requires a lot of bandwidth. Some Internet Service Providers (ISPs) will try to save money by purposely slowing down your internet connection when they detect that you are watching video content. This makes it difficult or downright impossible to make use of your Hulu subscription.
Hotspot Shield VPN encrypts all your data to unblock Hulu throttling and other streaming services that might be affected. With Hotspot Shield VPN, your content will load faster and you can say goodbye to buffering.
Download the best VPN for Hulu for free, and unblock your favorite movies and TV shows right now.
---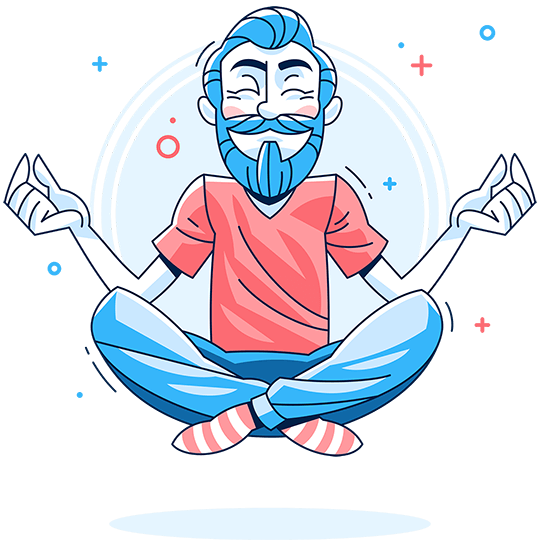 Hotspot Shield Premium subscribers enjoy …
Unlimited data for unlimited browsing and streaming
Military-grade encryption and security
3,200 ultra-fast VPN servers in 70+ countries
Connect 5 devices under 1 account
Dedicated, live 24⁄7 tech support
Complete privacy from your ISP and other trackers
No hassle 45-day money-back guarantee
---
Why get Hotspot Shield VPN for streaming Hulu?
Superfast VPN servers

Stream U.S. Hulu with HD quality resolution — our VPN servers are optimized for a seamless streaming experience.

Unlimited data for Hulu streaming

Watch your favorite Hulu content, anytime, anywhere, and as much as you want. With unlimited data, you never have to stop.

Watch Hulu on any device

Use Hotspot Shield VPN to watch Hulu on all your favorite devices, including Mac, Windows, iOS, and Android.

Hulu streaming and beyond

Watch even more content from different channels: Netflix, YouTube, Facebook, and more.

Stream Hulu anonymously

We don't track, log, or store any of your personally identifiable information, and your session is deleted the moment you log out.

Dedicated, live 24⁄7 tech support

We're here to help Premium users with any question or issue. We'll be with you in seconds, not minutes or hours.
---

FAQs about Hotspot Shield VPN for Hulu
What devices can I use to watch Hulu with Hotspot Shield VPN?
Stream U.S. Hulu with all popular devices for Mac, Windows, iOS, and Android. We also offer a versatile Chrome extension. When you sign up for a Premium account, you can protect up to 5 devices with the same login.
Do I need to have a separate Hulu account?
Yes. Your Hotspot Shield VPN account does not come with a subscription to Hulu, so you need to sign up separately. Hotspot Shield VPN is used in conjunction with your Hulu account to help you stream U.S. Hulu fast, and help you get around ISP throttling and content filters. You can also watch Japanese Hulu from outside Japan by connecting to one of our many VPN servers in Japan.
Can I stream other content with Hotspot Shield VPN?
For sure! Streaming Hulu is just one way that you can utilize Hotspot Shield VPN. You can also watch Netflix and YouTube, and you can stream your favorite videos on Facebook, Twitter, Instagram, and other social media.
What are the other benefits that I get with Hotspot Shield VPN?
Tired of content filters? Hotspot Shield VPN is a versatile tool you can use to gain access to the world's information on public/private Wi-Fi networks.
All of your internet traffic is encrypted so you can browse privately and securely. As soon as you turn on Hotspot Shield VPN, hackers, identity thieves, ISPs, and other snoopers can't see what you're doing online or steal your personal information.
Are there any data limits?
Your Hotspot Shield Premium account gives you unlimited data to stream Hulu. Binge watch all your favorite programming without worrying about running out of data.
What should I do if I'm having trouble streaming Hulu?
Contact us and we're happy to help with any issue related to Hotspot Shield. If you have a Hotspot Shield Premium account and a Hulu account and you're experiencing issues streaming Hulu, unblocking movies, or accessing other websites, we are here for you 24⁄7.
What countries can I stream U.S. Hulu from?
You can stream U.S. Hulu from almost anywhere in the world. All you have to do is connect to a Hotspot Shield VPN server in the U.S. Choose a server in Japan to stream Japanese Hulu. But don't take our word for it, give it a try right now.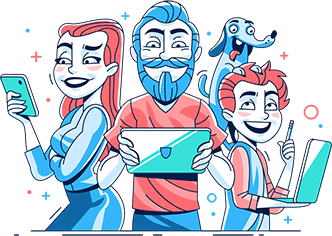 Try Hotspot Shield now
Try Hotspot Shield Today Completely Risk Free. Love it, or leave it and get your money back. Free the Internet with Hotspot Shield with a 45-day money-back guarantee.
45-day money-back guarantee