VPN Ukraine
It's Never Been Easier To Access US Streaming Sites from Ukraine with a VPN.
It can be so frustrating. Your friends in Ukraine are always talking about how they watch US streaming websites all the time. But how do they get access to geographically restricted content? Maybe you're too embarrassed to admit that you aren't sure how to unblock Netflix, or think that it's something too expensive for you to afford. Whatever the problem is, we're going to make it disappear by showing you how a VPN will allow you to access blocked content quickly and easily. You'll never have to miss out on any of your favorite internet programming and entertainment again.
Unblock Your Favorite US Streaming Sites with a VPN in Ukraine
You'll never again have to worry about geographic restrictions keeping you from watching Netflix, Hulu, and Spotify. Hotspot Shield VPN is a simple application that quickly downloads to your device and sets up in no time. Once installed, Hotspot Shield bypasses location based IP blocking by making your computer appear as if it is connecting from the US. You can remove content blocks and filters and never miss an episode of your favorite shows again.
How Does Hotspot Shield VPN Work?
A VPN is a term used to describe a specific type of online network. A "Virtual Private Network" is a link up of computers that are able to share and send information between one another very quickly and easily. So, when you connect to a website via a VPN, you are actually requesting that the network itself make the connection for you, and then send the information it receives back to you.
This allows you to request information from a website without the website actually knowing you are requesting information. If you are in a country that the website is not authorized to send information, it won't matter - as long as the VPN has an authorized IP address when it connects, the information for your request will be sent. Then, the network can funnel that information back to you internally, and the website will never know that it is going to a computer that is located in a geographic area that is restricted.
Get Full Access to Restricted Content By Using a VPN in Ukraine.
Use a VPN to get unrestricted access to US streaming content from sites like Netflix, Hulu, and Spotify.
An anonymous connection through VPN in Ukraine makes sure all of your data remains secure.
Security is never an issue. All of your personal data will remain entirely safe and secure.
All devices are secure and protected - PC, Mac, iPhone, Windows phone, and Android.
Download and install in minutes. Be online fast and without any hassle.
Don't miss another episode. Get a Ukraine VPN Right Now and Unblock music, movies, and streaming video.
Hotspot Shield VPN will allow you to access geo-restricted content on your PC, Mac, Windows Phone, Android and iPhone. There is also a browser option available for Chrome and Firefox.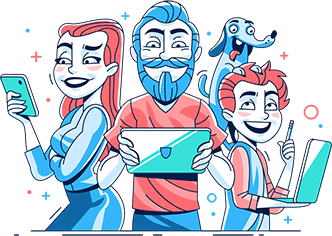 Download Hotspot Shield VPN. It's Free!
Join over 650 million users already enjoying absolute Internet Freedom around the world by downloading Hotspot Shield VPN.