What is a VPN?
A VPN, virtual private network, keeps your data safe online from hackers, snoopers, and identity thieves, while providing unrestricted access to blocked websites and services.
VPN explained
A VPN ensures that the information traveling between your connected device (computer, smartphone, tablet) and the VPN's server is encrypted — and therefore secure from hackers, cyber criminals, and data thieves. As an added bonus, with your VPN connected, you can also access restricted websites and apps from anywhere in the world.
What does a VPN do?
Stream everything

With unlimited bandwidth, you can access all your favorite content — like games, live sports, and streaming sites — from any device, anywhere. Hotspot Shield is rated as the fastest VPN on the market, ensuring blazing-fast speeds with no buffering.

Access websites and apps

Get access to any app or website that may be restricted with just a simple click of a button. Hotspot Shield VPN provides unrestricted access to sites like Facebook, Snapchat, YouTube, Skype, and more.

Browse anonymously

By connecting to a VPN, you can hide your IP address and location. Hotspot Shield has over 3,200 servers in more than 73 countries, and we never track, log, or store any of your personally identifiable information, including your IP address.

Secure your devices

Hotspot Shield uses best-in-class military-grade security and 256-bit AES encryption to ensure your data is protected, even when connected to unsecured public WiFihotspots.

Avoid throttling

With Hotspot Shield connected, your Internet Service Provider can not see what websites you visit, meaning certain services, like streaming sites, will never be throttled.

Save money

Avoid price hikes based on your location. By using a VPN to change your IP address and switch your virtual location,, you can find cheaper deals on flights, vacation packages, and other goods and services.
How does a VPN work?

Without the security of a VPN, your web traffic is exposed. This means that cyber criminals can intercept your personal data and your ISP can see what you do online.

When you connect to Hotspot Shield VPN, your web traffic is routed through our secure VPN servers, where it is then encrypted. This acts as a 'tunnel' for your data to travel through, keeping your sensitive information secure.



Stay private online
When you're at home, at a coffee shop, or while traveling, if you are accessing WiFi without a VPN, you are connected to a public or shared network through your Internet Service Provider. This means that any information you send through the public network is just that — public. Since an ISP can see what information you're visiting, they can control the content you have access to by blocking and censoring websites.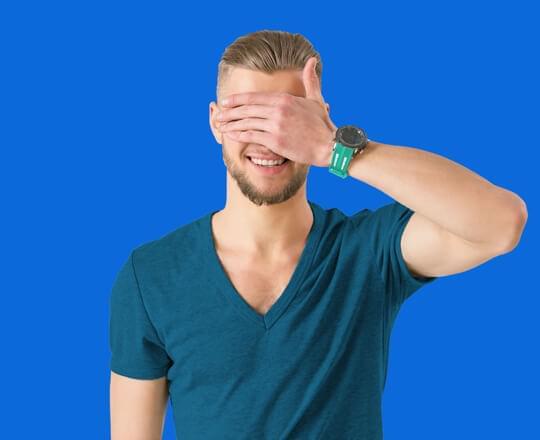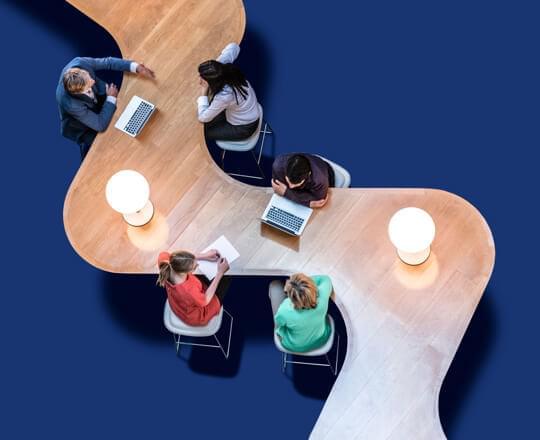 Protect yourself on public WiFi
Virtually anyone with the tools and know-how can see what you're doing online, track when you do it, and where you do it from. What's worse is hackers and cybercriminals can steal your personal information — such as credit cards, bank account numbers, passwords, and other personal data — and use it to commit fraud.
How do I get a VPN?
With the Hotspot Shield app, you get all the benefits of a secure VPN in just one click.
Step 1

Download

Download the Hotspot Shield VPN app on your mobile or desktop device

Step 2

Open

Open up the Hotspot Shield VPN app and sign in

Step 3

Connect

Click the "Connect" button to turn on the VPN connection

Step 4

You're all set

Your device is now protected and you can access your content
VPN for every device
Hotspot Shield is available on all major platforms, including Android, iOS, Windows, Mac, and Chrome. With the rise in internet-enabled smartphones and tablets, it's imperative that you keep your mobile devices secure, along with your desktop or laptop computer. Our premium plan allows you to protect up to 5 devices with just one account, ensuring every device you own is secure.
Frequently asked questions
How does a VPN hide my IP address?
With a VPN, you are effectively switching out your computer's real IP address with the IP address and physical location of the VPN's server. This ensures you do not expose your personal information. Given there are many people using the same server simultaneously, it's much harder to separate your data from the data of others on that server. By changing your IP address, you can block people from tracking your location. Understand how IP addresses work and use a VPN to protect yourself.
What can I use to watch Netflix with Hotspot Shield VPN?
Hotspot Shield offers a free VPN as well as a paid version of its app. While our Hotspot Shield Premium plan offers many additional benefits — such as over 73 server locations to choose from, unlimited bandwidth, faster speeds, connection for up to five devices, 24/7 customer support, and much more — our free Hotspot Shield app will still allow you to access content and protect your devices with military-grade security. Learn more about our free and premium plans.
Are free VPNs safe?
While Hotspot Shield's free VPN is safe to use, not all VPN services are reputable. You need to make sure you understand how a VPN company makes its money. For instance, at Hotspot Shield, our free VPN delivers basic functionality and ensures we can provide secure and private access to information for every person on the planet — whether they can afford to pay us or not. Our premium subscription VPN offers enhanced features and functionality, and it's our paid product that allows us to offset the cost of our free service. Our business model is what's known as a "freemium" model.
If you can't tell how a free VPN can sustain its business, then you should be wary about how your data could be exploited for profit. AV-Test conducted a recent study on the trustworthiness of VPN companies. You can read that report here.
What are the best VPN services for 2023?
When you're deciding which VPN service is best, you need to look at a number of factors.
Performance

Will the VPN service provide a fast connection and allow you to access the apps and websites you like? If your VPN is slow, your internet will be unusable.

Security

Will it keep you safe from hackers and does it offer additional features to secure your devices against threats like malware and fraudulent websites?

Privacy

Will it retain your privacy, preventing snooping from tracking you on the web? And does the VPN company keep no internal logs of your online activities?

Trustworthiness

Do you trust the VPN service and its privacy policy? Most VPN services do not provide basic information about who operates the company and where it is based.
Will a VPN slow down my internet connection?
It depends on what VPN service you use. Since VPN services encrypt your data and require you to connect to a specific server before accessing the internet, these extra steps may slow down your connection. Low-quality VPN services will cause a significant slowdown on even the fastest internet connection. Sometimes the difference is so drastic that it can render a high-speed connection almost unusable.
However, if you're using a top-tier VPN service, the difference in speed usually isn't noticeable, and can sometimes even speed up your connection. Our VPN servers are the fastest in the industry, due to our proprietary VPN protocol (Catapult Hydra). Learn more about what makes our technology superior.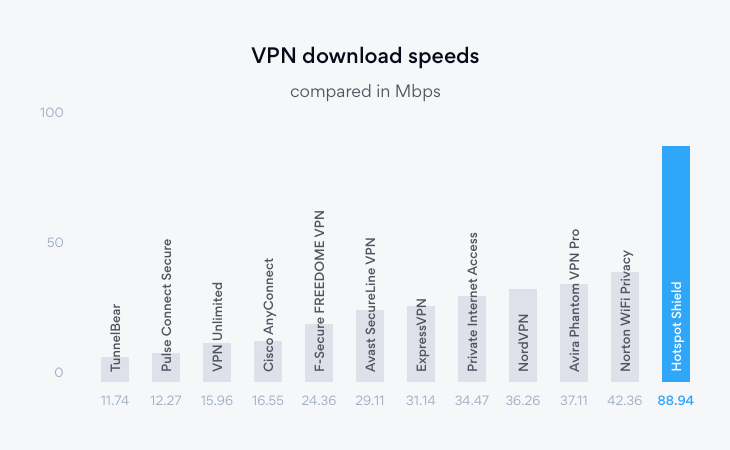 Is a VPN legal to use?
It's perfectly legal to use a VPN in most countries. However, there are a handful of countries where VPN use is a legal gray area or banned altogether. Some countries only allow the use of approved VPNs and others have separate laws for companies and individuals.
Be particularly careful when traveling to the following countries:
Turkey
Turkmenistan
Belarus

Iraq
North Korea
United Arab Emirates
Hotspot Shield works in most countries, but that doesn't mean it's always legal to use a VPN in a specific country. If you have any doubts about the legality of using a VPN in a certain country, always consult a qualified lawyer. If you're still unsure, then it's best to play it safe and abide by the most conservative guidelines of a country.
AV-Test calls Hotspot Shield the fastest, most secure VPN service
More VPN uses you need to know