Free VPN download
Start using the fastest VPN service today with a 45-day money-back guarantee and enjoy these benefits:
Military-grade encryption
Ultra-fast VPN servers
Secure internet connection on demand
"By far the fastest VPN…"

Free VPN protection for all
We believe that everyone connected to the internet should have the opportunity to be protected by a secure Virtual Private Network (VPN).
Technology is advancing at breakneck speed and this has created many amazing opportunities for people around the world. Unfortunately, this also means that it's more important than ever to protect your personal data.
Our Free plan is perfect for you if you're a casual internet user. If you need more features, then consider upgrading to our Premium plan. Get the details on our Premium plan at the bottom of this page. Either way, you'll get the same world-class privacy and security protection that Hotspot Shield VPN is known for.
---

Over 650,000,000 downloads and counting
Hotspot Shield VPN is one of the most trusted VPN services in the world. Our software has been downloaded hundreds of millions of times, and consistently gets great user reviews.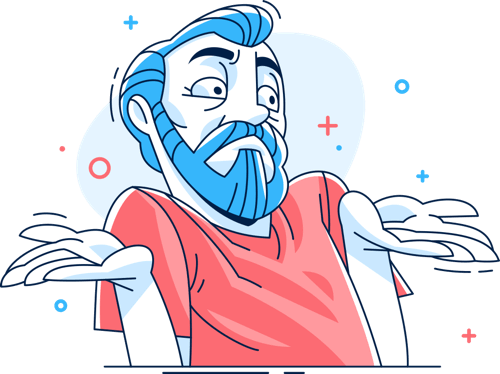 What's the catch?
There's no catch. You can use our Free plan for as long as you want. It's supported by ads, just like the many other free online services (Gmail, Instagram, etc.) that you probably use.
Why use a VPN?

Simply put, a VPN helps to protect your data and identity from snoopers and hackers.
As your information travels back and forth between your computer and the websites/services you use, there are a few points on that journey where your data could be intercepted. Even if a website is secure, it does not guarantee that your information will stay safe. A VPN adds an extra layer of protection to your internet connection.
Without a VPN

Hackers can potentially get the following information from you:

Your browsing history
Your credit card information
Your physical location
Your IP address
Other personal information

With a VPN

Hotspot Shield VPN also protects you against:

Internet Service Provider (ISP) logging
Government censorship
Service-based bandwidth throttling
Geography-based website blocking
It only takes a few clicks to install our no-cost VPN. So if you want to take advantage of these benefits, getting protected is super easy. Give it a try right now.
---
Why choose Hotspot Shield?
Relax and browse


Surf the internet without the worrying if your internet connection is safe. Connect confidently from any remote location.

All major platforms supported

Regardless of what device you have, we've got you covered. We support iOS, Android, macOS, Windows and more.
Compare our Free VPN and Premium VPN plans
$0.00 per month

Free

Military-grade encryption
Unlimited bandwidth
No ads
2,500+ servers in 25 countries
Connect up to 5 devices
24⁄7 live tech support

 

Only $2.99 per month

Premium

Military-grade encryption
Unlimited bandwidth
No ads
2,500+ servers in 25 countries
Connect up to 5 devices
24⁄7 live tech support

45-day money-back guarantee

Best deal