VPN Brazil
If you live in Brazil, you may be looking for an internet that is full of speed. More importantly, you may wish to view content that is censored due to your location or area in which you live. Certain websites from around the globe can unfortunately be off limits due to your restrictions. However, it is possible to view this information and more at your own discretion with your very own VPN software. Yes, a VPN is not only for businesses now, but made for personal use as well. Hotspot Shield is the best platform with an easy to use interface, amazing tools and practical use.
VPN Use in Brazil
Here is what a VPN can do for you in Brazil: A VPN can give you the freedom that you deserve. You are able to view the content and information you want the first time.
A VPN gives you the best privacy around. Instead of worrying about your information being potentially stolen and used, you can protect your identity from hackers.
A VPN gives you the power to view all blocked websites all over the globe – even if it is censored due to your location. And a VPN can do much more.
How Does a VPN Work?
A virtual private network or VPN creates a secure connection to other networks over the internet. It is then used to access these websites. You are able to search through your content privately and anonymously and be protected, no matter where you are. A VPN gives you a secure connection to a private network in a remote location. The information that is collected as you use the internet travels between your computer and the new server. You are not tied down with your VPN, however. You are able to use it anywhere you are! It is a technologically sound invention that grows as the IT developments grow.
Hotspot Shield: The Best Protection for Brazil
In Brazil, internet privacy is key. No matter what you are viewing, it is important to be able to do so with your own will. The only way to do that effectively is with Hotspot Shield. Hotspot Shield is the ultimate software for getting the content you want. What does Hotspot Shield do for Brazil? Enables you to reach a secure Wi-Fi connection.
It enables you to browse the internet from anywhere while remaining safe, secure and anonymous – even while you shop online.
Enables you to access all blocked websites. Yes, ALL.
Hides your IP address from hackers and those who may try to steal your sensitive information. Hotspot Shield is the best VPN platform for you in Brazil. It is user friendly and completely simple to use – a must for productivity. Let's face it, you are busy. You may not have the time to sit and wait for the website to become available to you. Get the information you need and want at your fingertips with Hotspot Shield. No matter your location, device or content, Hotspot has your back.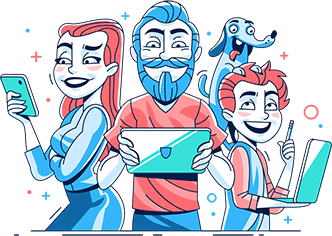 Download Hotspot Shield VPN. It's Free!
Join over 650 million users already enjoying absolute Internet Freedom around the world by downloading Hotspot Shield VPN.
We don't store or share your IP address