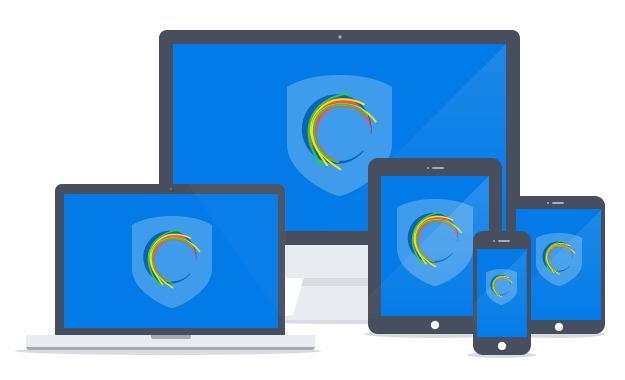 Hotspot Shield Free VPN Download
Download Hotspot Shield VPN today for unrestricted internet access. Browse the web anonymously, unblock website, and secure your internet connection. Hotspot Shield is fast and works on all your devices!



Download Hotspot Shield VPN for Windows, Mac, iPhone, Android, Chrome, and Windows Phone
Hotspot Shield free VPN works across all devices. Register up to 5 devices with one account and get protection on all devices!
Unlock Websites, Surf the Web Anonymously, Secure Your Internet Connection
Hotspot Shield VPN offers more benefits than any other VPN, including:
Unblock Websites
Anonymous web browsing
Secure internet connection
Hide your IP address
Wi-Fi Security
The world's largest Internet Freedom & Privacy Platform
Hotspot Shield VPN service is the most popular VPN software in the world with over 400 million downloads. What makes Hotspot Shield free VPN client popular is the wide array of features and immense functionality it offers to its users. It encrypts network traffic, secures your web session, allows you to surf anonymously, unblocks sites, and offers protection while you are surfing on public Wi-Fi networks. An encrypted tunnel connects your computer to the Hotspot Shield server in the US and all of your network traffic flows through this secured tunnel. Neither online snoopers nor your ISP can track you back to your computer as you surf the web anonymously, in absolute privacy. Our "What is a VPN" provides an in-depth explanation of how VPN's work.
Protection on public Wi-Fi
People who travel a lot and use public Wi-Fi hotspots at airports, hotels, and coffee shops are at the biggest risk of losing their online identity. Many of these hotspots have unprotected and unsecured network connections. Whatever you send or receive over an unencrypted network is also accessible to other people using that network. Hackers or snoopers can easily intercept any vulnerable data from online transactions. Hotspot Shield VPN client provides an encrypted network. It secures your data, credit card information, downloads, instant messages, and passwords from online threats and allows you to browse the internet in privacy.
Unblock sites
Some websites are blocked either by the government of your country, your ISP, or your school or work network administrator for one reason or another. Some websites such as Netflix, Hulu, or Pandora are available only to users from the United States. You can download a VPN client to get unrestricted access to any content you want. With Hotspot Shield you can access Netflix, Hulu, and Pandora also from Canada, Mexico, Argentina, Brazil, or other countries. Hotspot Shield allows you to surf anonymously from a US IP address and gives you uncensored access to Hulu outside the US. You can also play online games, access Facebook from school, access YouTube from office and access Gmail at work with our free VPN client.
Anonymous web surfing
In order to protect your privacy and ensure the security of your web activity, we recommend that you surf the web anonymously. It may sound erratic but it isn't so. Install Hotspot Shield VPN client to surf incognito. It replaces the IP address assigned to you by your ISP with a new US IP address belonging to one of its servers. Whenever you go online using the Hotspot Shield free VPN client, you always browse the web as a foreign user, no matter what your actual location is. Surfing the web anonymously means that neither your government, your ISP, your network administrator, nor the online snoopers can trace your actual location. This in turn means that your passwords, credit card information, online shopping data, instant messages and downloads are secure, private and non-traceable.