VPN Switzerland
How Do You Watch US Streaming Websites from Switzerland? All You Need Is a VPN and You Can Get Instant Access to Sites Like Netflix and Hulu
We've all had that moment when we are ready to circumvent geographic restrictions and decide to finally unblock Netflix in Switzerland. However, even if you are ready to take action, you might not know exactly how to get unrestricted access to US streaming sites. If that's you don't worry – we're here to help. It's actually very easy to get access to blocked TV, movies, and music in Switzerland. All you need is a VPN, and you'll have instant access to all the geo-blocked content you want in no time.
Connecting with a VPN Lets You Watch Blocked Content from Switzerland
Are you tired of all the geographic restrictions that are keeping you from accessing your favorite US streaming shows? The reality is that there's no reason for you to accept them, because they can easily be removed. With Hotspot Shield VPN, you can remove all of the geo-restrictions that currently stand in your way and access blocked content on the web. Hotspot Shield is a simple download that sets up quickly, getting you instant access to streaming TV, movies and music.
How Does Hotspot Shield VPN Let Me Watch Netflix, Hulu, and Spotify?
A VPN or "Virtual Private Connection" allows you to effectively eliminate the content blocks that stop you from watching your favorite streaming programs. But how? A VPN is a group of individual computers that link together in order to create a single network. This network has a single access point (IP address) to the internet that is shared between all of the computers comprising it. When a computer is connected to the network, it does not access the internet directly. Instead, it sends a request that the network connect to a certain site (through the network IP) and then funnel the information it gets back to the computer who made the request.
What this does is create a virtual barrier between your computer and the website that you are accessing. Your request from information does not appear to be coming from the location where your computer is present. Instead, it comes from wherever the network has its servers. If these serves are in a geographic area that is permitted to access the content, the network will be able to connect, before sending the information it gets back to you.
Get Access to Streaming Content By Connecting with a VPN from Switzerland
Watch all US streaming content in Switzerland by bypassing geographic restrictions by using a VPN.
You'll never have to worry about other having access to your private information. Using a VPN from Switzerland will give you complete anonymity.
Your internet access is completely secure against data breaches.
Security and protection across all devices - PC, Mac, iPhone, Windows phone, and Android.
Downloads are hassle-free, making online access quick and simple.
Watch streaming content from Switzerland with a secure VPN
Hotspot Shield VPN gives you unrestricted access to all blocked content. Hotspot Shield is available for PC, Mac, Windows Phone, Android, iPhone, Chrome extension or Firefox extension.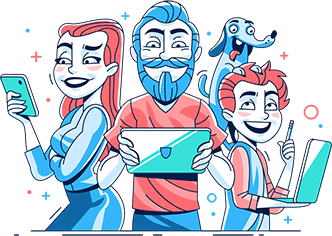 Download Hotspot Shield VPN. It's Free!
Join over 650 million users already enjoying absolute Internet Freedom around the world by downloading Hotspot Shield VPN.