VPN New Zealand
New Zealand is complete with millions of web users that create millions of web searches every year. Unfortunately, this web content is censored at times and can be difficult to unblock for certain users due to location based IPs. However, there is a solution. For those who have the need to view this content on a daily basis, there are VPNs. A VPN may seem like a far-fetched idea made for business owners and large companies. However, this is not the case. For users in New Zealand, a VPN can be used even at home.
How a VPN Works
A VPN or a virtual private network is a platform that allows you to view blocked websites, censored content and restricted material all from your computer or laptop. A VPN creates a secure connection to other networks all over the internet. Websites that are blocked due to location-based IPs, can be accessed using a VPN. A VPN creates a connection to a private network in a remote location where your information passes back and forth to a new private server.
Benefits of a VPN in New Zealand
Gives you access to blocked websites all over the world and of course New Zealand. You can view restricted content from wherever you are and even down content you can watch over and over again without interruption.
Gives you the best privacy when shopping online. It also protects your ISP and all of your personal information from hackers and spammers who may attempt to steal it for their own personal use.

Gives you access to censored material and a pass through censorship no matter where you are, school or government office. The benefits of having and using a VPN are many. A VPN gives you the privacy of an at home LAN connection on the go. In New Zealand, there is no better way to search and gain the content you need at your fingertips.

Hotspot Shield for New Zealand

In New Zealand, Hotspot Shield is the best of the best for VPN software. Giving you privacy, ultimate comfort and security as well as a great web searching experience, Hotspot Shield is everything you need in one place.

Search the internet safely and securely from anywhere you are, no matter where you are.

Pass through censorship due to your location and location based ISPs and access all your material in one place.

It is easy to use and user friendly.

Browse anonymously with your own server while protecting your important ISP and personal information from others.

Access all blocked content and information throughout the internet.

Hide your IP address.

Protect yourself while you are in public. You can be in your favorite eatery or on the train and still have the privacy you need and want. You will be able to protect your sensitive information as well as your identity. Hotspot Shield was made with New Zealand in mind. This amazing software gives you top of the line internet security that is unbeatable.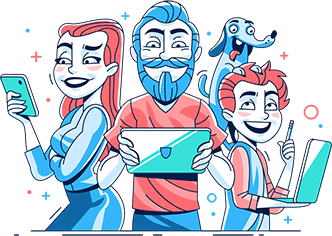 Download Hotspot Shield VPN. It's Free!
Join over 650 million users already enjoying absolute Internet Freedom around the world by downloading Hotspot Shield VPN.