VPN India
If you have tried to access blocked websites due to your location or other issues in India, you know the hassle of this conundrum. It can be difficult to crack into all of the information across the vast internet space that you need to view. However, it is possible to pass through these blocks with a VPN or a virtual private network. These are no longer just for business use and are used perfectly for personal computers as well. Hotspot Shield is a VPN created for privacy and security that gets you the info you need and fast.
How a VPN Can Impact You in India
You will now be able to view all content, even streaming video from US based web services without any issue at all. You can download content freely without censorship.

You will have the best privacy when using a VPN. Your internet activity will be safe and kept private, including your unique ISP.

You can view all blocked websites, no matter the cause. If you are dealing with location-based IP blocking, you won't have to any longer.

If your content is being censored due to being in a school or inside an institution of any kind, a VPN gives you access to this block material.
How a VPN Actually Works
A virtual private network gives you the ability to create a secure connection to other networks throughout the internet. A VPN is used to access blocked websites, gain privacy and allows you to get through censored content and blocked websites that are locked due to location-based IPs.
A VPN enables a secure connection to a private network in a remote location. All the information that is collected as you use the internet travels between your computer and the VPN server. This information is also encrypted for your safety. A VPN gives you freedom. It acts like an LAN connection, however is not tied down to an outlet and does not have unnecessary hardware.
Hotspot Shield: VPN Software for India
In India, reaching information all over the world may be a challenge. However, there is a need to be able to reach this information at your discretion. Hotspot Shield is the ultimate VPN software that:
Enables you to reach a secure Wi-Fi connection no matter where you are. You are allowed to encrypt all of your personal data to keep it safe from eyes other than yours.

Enables you to browse the internet and your documents and photos anonymously and privately and allows you to gain access to restricted content.

Enables you to access all blocked websites, even those that are location-based.

Enables you to hide your IP address from hackers and those who may try to steal your information while you surf.

Enables you the privacy of an at home experience wherever you are with a personal VPN network that is exclusively yours.
Hotspot Shield is an easy to use platform created with India in mind. View what you want to view with the click of a button.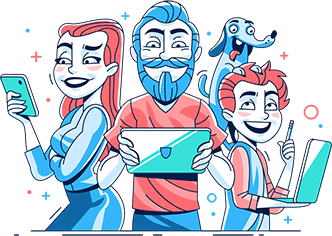 Download Hotspot Shield VPN. It's Free!
Join over 650 million users already enjoying absolute Internet Freedom around the world by downloading Hotspot Shield VPN.
We don't store or share your IP address