VPN in Czech Republic
Free speech and internet in Czech Republic
Czech Republic is a small, densely populated country of 10.5 million people located in central Europe. The country has a high rate of internet users, at about two-thirds, and this is especially true for the younger generations that have come of age post-Communism.
The 20th century was a tumultuous time for the small nation, having been variously independent and occupied several times. Many Czech historians, thinkers, and writers used the literary mechanisms of satire and caricature that people today say is how the country managed to maintain their sense of identity.
Perhaps as a result of the history, the 21st has seen the Czech government keen to protect individual freedoms of speech and expression. In fact, in the last ten years Czech Republic has consistently remained in the top 70+ countries on the World Press Freedom Index, an annual barometer on free journalism put together by Reporters Without Borders, an international watchdog.
The good news is because of this history, online users are able to access news, research ideas, and promote thoughts that may be critical of the government or other parts of Czech society. Courts often rule in favor of individual rights.
But as the internet grows, all users are susceptible to internet threats and risks, like data hacking, so it's vital to take precautionary steps. Further, as a small country, Czech citizens are less likely to have as much access to streaming content as neighbors in larger countries.
Using a VPN in Czech Republic to promote safety and access content
Self-preservation has been integral to Czech history, and it seems to play a large part in users' online experiences. Many internet users in Czech Republic opt to use added safety measures to avoid risk of cyber attacks. The most reliable method for this is a technology called VPN, or 'virtual private network.
VPNs are often used for employees to access their company's internal servers from a remote location, like home, if they can't make it into the office. But VPNs have significant benefits beyond this, two of which are important in Czech Republic: safety and access.
Because VPN software assigns the user an IP address from a country other than Czech Republic, users are able to access universal content like news and streaming movies and shows. This can also help users get around international shipping restrictions, too.
VPNs are vital to internet safety because they encrypt all user data. This means that personal information like banking and home data are much more difficult to hack.
Hotspot Shield – the best VPN in Czech Republic
Stay safe online using a VPN. An industry leader, Hotspot Shield VPN has users in every country, totaling more than 650 million users worldwide.
Benefits include:
Access universal streaming content, instead of being blocked
Secure your WiFi connection and encrypt your personal information so you can safely surf the internet, no matter where you are
Protect your privacy and identity with anonymous browsing
Use VPN on your smartphone to save money on phone charges
Forget you're using a VPN with our simple, easy interface
Choose from free or paid access to Hotspot Shield, the best VPN in Czech Republic.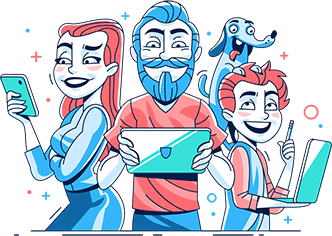 Download Hotspot Shield VPN. It's Free!
Join over 650 million users already enjoying absolute Internet Freedom around the world by downloading Hotspot Shield VPN.