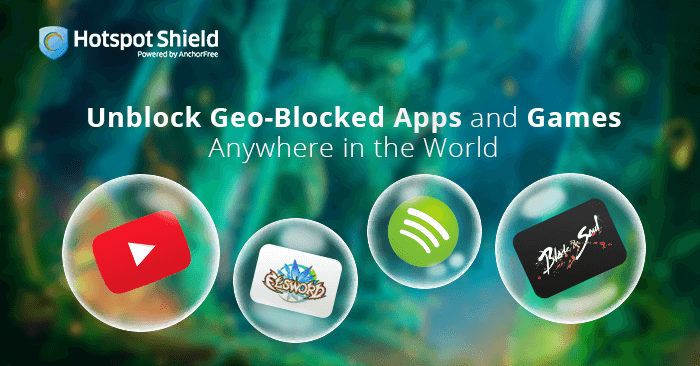 Unblock Facebook at School & Work
Get access to Facebook with the ultimate Facebook unblocker
Unblock Facebook
Instantly access Facebook or any site privately & securely without being traced
Works on PC, Mac, iOS & Android
Easy, fast, free download and install
Why You Should Choose Hotspot Shield to Unblock Facebook
Facebook is the world's largest social network with hundreds of millions of users worldwide. It enables us to easily stay connected with our friends and family members. But access to Facebook is restricted at many schools and work places, and in some countries because of stringent internet filters and firewalls.
Hotspot Shield stands for freedom on the Internet and wants to empower you to freely access the content you want on the Web. Our free VPN service is the ultimate Facebook unblocker. It enables you to easily bypass internet filters to unblock Facebook or others sites at school, or at your office.
In addition to its ability to unblock Facebook, YouTube, and gaming sites, Hotspot Shield VPN provides the following benefits:
Private web surfing – Hotspot Shield VPN hides your IP address, which enables you to browse the Web anonymously. It doesn't retain a record of your internet activities and protects your sensitive information from malicious hackers and snoopers.

Wi-Fi security – When using Hotspot Shield VPN, an encrypted connection is made between your device and our internet gateways. We safeguard your sensitive data at otherwise unencrypted public Wi-Fi connections. Your data - including instant messages, passwords and financial transactions is encrypted. This prevents anyone on that particular unprotected Wi-Fi connection from monitoring your Web activities.

Malware protection – Our extensive malware database includes known malware and infected sites. Before you are connected to one of these risky sites, you will receive a warning message to alert you of the risks.
Hotspot Shield works seamlessly on both wired and wireless connections and on PC, Mac, iOS (iPhone/iPad) and Android.