PPTP VPN
If you want to make sure that your information is protected when you go online, you'll need to use a VPN. This subject can seem intimidating, but the concept is simple: Using a VPN, all of the data you send to and from the Internet is encrypted and passes through a secure tunnel, so nobody can intercept it. However, while the basic idea is straightforward, some of the terminology isn't, and the abundance of companies out there claiming to have the best service only makes it more confusing. Thankfully, with Hotspot Shield, you don't have to have a computer science degree to get the best PPTP VPN available. You don't even have to know what "PPTP" means … but a little knowledge never hurt anyone.
What Is PPTP?
Virtual private networks use different methods to form the tunnels that data passes through, and these methods are called protocols. In the history of the VPN, PPTP has been the most popular way that these tunnels are formed.
PPTP is a widely-used protocol for a VPN. PPTP stands for "point-to-point tunneling protocol."
PPTP was initially released in 1995 by Microsoft, and every Windows operating system after this year can easily be configured for PPTP.
PPTP encrypts data and encapsulates it, then transmits these packets of information in a secure tunnel over a local area or wide network.
Two different tunneling methods are possible with PPTP. Voluntary tunneling is initiated by the user, and it requires no network devices to connect. Compulsory tunneling is initiated by the server, and it requires a router for connection.
Advantages of PPTP
PPTP is supported by most computer and mobile device operating systems.
PPTP is fast and simple to configure, even for beginners.
One of the best PPTP VPN features is the speed of connectivity. You can easily stream video and audio content from region-blocked websites with a PPTP VPN.
Why Choose Hotspot Shield?
With Hotspot Shield VPN installed on a computer or mobile device, you'll get the best PPTP VPN service available. We offer two tiers of service: a free version and our Premium version. Once you're protected by Hotspot Shield, you'll be able to:
Surf the Web securely from home or on the go, even on public Wi-Fi connections.
Keep your online activity private and anonymous: We never log your IP address or your online activity.
Unblock websites for safe and unrestricted access to videos and social media sites.
Get real-time protection from potentially malicious websites. Our VPN blocks 3.5 million websites that could harm your computer or mobile device, and Hotspot Shield works cohesively with other malware protection you may have.
Download our free VPN service without providing your contact information or email address.
Try our paid service risk-free with a 30-day money-back guarantee.
See why 650 million users have installed Hotspot Shield VPN! With a free trial, you have nothing to lose except your worries and frustrations about using the Internet.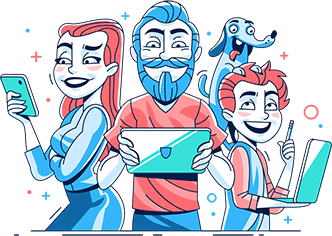 Download Hotspot Shield VPN. It's Free!
Join over 650 million users already enjoying absolute Internet Freedom around the world by downloading Hotspot Shield VPN.