Try Hotspot Shield, 100% Risk-Free!
During the first 45 days, if you decide Hotspot Shield isn't for you, we'll refund your subscription fees in full.
No questions asked!
Try Hotspot Shield Now
Try risk-free for 45 days
Hotspot Shield Free VPN
Accessing content worldwide has never been easier

Free VPN protection for every device
Our free VPN ensures access to your favorite content, while protecting your personal data. The Hotspot Shield free VPN plan is perfect for casual internet users. If you need more features, then consider upgrading to our Premium VPN plan. Either way, you'll get world-class privacy and security protection for every device.
---
Compare our Free VPN and Premium VPN plans test page
$0.00 per month

Free

Military-grade encryption
Unlimited bandwidth
No ads
3,200+ servers in 70+ countries
Connect up to 5 devices
24/7 live tech support

 

Only $2.99 per month

Premium

Military-grade encryption
Unlimited bandwidth
No ads
3,200+ servers in 70+ countries
Connect up to 5 devices
24/7 live tech support

45-day money-back guarantee

Best deal
What makes Hotspot Shield
the fastest free VPN?
We built Hydra, our own proprietary VPN protocol, based on the OpenSSL library to make Hotspot Shield the fastest VPN on the market. Unlike other VPN providers, which all use the same basic OpenVPN technology, our patented Hydra protocol delivers unrivaled speed and performance, ensuring fast, seamless streaming and gaming with no buffering, even when connected to countries half the world away.
What you need to know
when choosing a free VPN
1. Understand the business model: Not all VPN providers are reputable, so you need to select a VPN service you can trust with your personal data. At Hotspot Shield, we are able to provide a free VPN because our operating costs are offset by our paid premium subscription plan. This is what's known as a "freemium" business model. If you don't know how a free VPN service makes its money, your privacy may be compromised.
2. Privacy policy: One of the goals of using a VPN is to protect your online privacy. If the free VPN service you use stores your internet activity then you're not private or safe. Hotspot Shield doesn't log your browsing activity. In fact, we are one of the only VPN services to produce an annual Transparency Report to prove it.
3. Company information: Many VPN services do not share basic information such as where their office is located and who runs the company. If you don't know who is behind the company or where that company is based, how can you trust that they will protect your personal data? In a recent independent study, Hotspot Shield was ranked as the most transparent VPN service on the market.

Over 650,000,000 downloads and counting
Hotspot Shield VPN is the world's leading secure VPN service. Our software has been downloaded hundreds of millions of times, and consistently gets great user reviews.
---
Why choose Hotspot Shield's Free VPN?
Military-grade encryption

Get fast, secure internet connections with advanced encryption technology.

Ultra-fast VPN servers

Hotspot Shield's patented technology is verified as the #1 VPN for speed and security by AV-Test, a leading independent IT-security institute.

Supports all platforms

Regardless of what device you have, we've got you covered. Get Hotspot Shield for iOS, Android, macOS, Windows and more.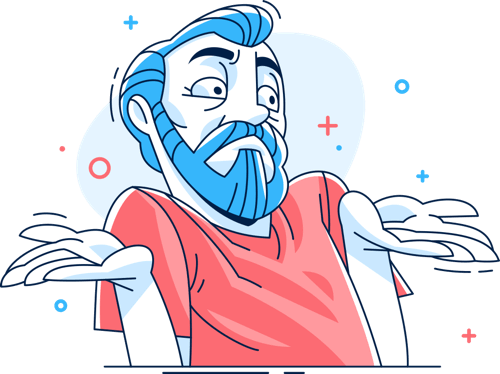 What's the catch?
There's no catch. You can use our Free VPN plan for as long as you want. If you need more bandwidth or access to additional vpn servers you can upgrade to premium anytime.
Why you need a VPN

A VPN protects your data and identity from hackers by concealing your IP address, while allowing unrestricted access to the content you love. As your information travels back and forth between your computer and the websites/services you use, there are a number of points on that journey where your data could be intercepted. Even if a website is secure, it does not guarantee that your information will stay safe. A VPN adds an extra layer of protection to your internet connection.
Without a VPN

Hackers can potentially get the following information from you:

Your browsing history
Your credit card information
Your physical location
Your IP address
Other personal information

With a VPN

Hotspot Shield VPN allows you to:

Protect your personal information from hackers, snoopers, and ISPs
Prevent service-based bandwidth throttling
Access restricted websites and apps
Browse the web anonymously by masking your IP address
It only takes a few clicks to download and run our free VPN. Give it a try today.