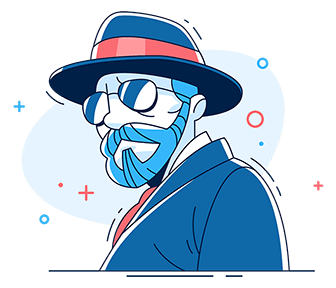 How to hide your IP address
This guide will show you how to hide your IP address. We'll also explain why using a virtual private network (VPN), like Hotspot Shield VPN, is the best method for hiding your IP, compared to using a proxy server.
If you want to skip this guide and hide your IP automatically, download Hotspot Shield VPN now.

Why should I hide my IP address?
Browse the web anonymously
Keep your geographic location private
Prevent websites from tracking you for advertising purposes
Access information blocked in your geographic location
Bypass IP bans
Reset IP linked download limits
Reduce the amount of personal information you leave behind on every website you visit
To take advantage of all of these benefits right now, download Hotspot Shield. Once installed, you can hide your IP address in one click.

How to hide your IP right now
Now that you understand all of the benefits of concealing your IP address, here is how you can protect yourself before you leave any more personal information on the Internet.
Download the software

First, download the free version of Hotspot Shield. That link will automatically take you to the correct download page for your mobile or desktop device.

Our basic version is free forever, and you will always have unlimited access. If you want additional features, you can upgrade to our Premium version later. The installation usually takes only a few seconds.

Allow Hotspot Shield to change your settings

Once the software is installed, you may be asked to allow Hotspot Shield to change your devices settings.

Allow the software to make these changes so your IP address will be hidden whenever you activate Hotspot Shield.

Activate Hotspot Shield when you want to hide your IP

Whenever you want to hide your IP, simply click on the "Connect" button in the desktop app. Here's an example from the Mac desktop app.

To activate Hotspot Shield on a mobile device, turn on the VPN in your device's settings. This is what it would look like in iOS.

Your IP address is now hidden, regardless of where you are in the world. Surf freely, knowing that your personal information is safe while you browse the Internet freely and anonymously.

What actually happens when my IP address is hidden?
As you learned from our tutorial on IP addresses, every computer on the Internet must have an IP address in order to get online. However this does not mean that you have to use your real IP.
When you use Hotspot Shield VPN, you simply borrow the IP address of one of our 3,200+ servers around the world. This greatly increases your privacy and security.

On which devices and browsers can I hide my IP?
Hotspot Shield will hide your IP address on any of the following devices and web browsers.
Click on the button of the device or browser you use the most to learn how Hotspot Shield protects your privacy.

Should I use a VPN or proxy server to hide my IP?
You may have heard that a proxy server is another way to mask your IP address. On top of that, you have probably seen many of the free proxy server websites out there. Perhaps, a proxy has started to look like a pretty good option (you can also dive deeper into how a proxy is different from a VPN here.)
However, the reality is that Hotspot Shield provides significant advantages over any proxy service. Here is a comparison of how our VPN stacks up against proxy servers:
| Features | Hotspot Shield | Proxy |
| --- | --- | --- |
| Hides your IP address | yes | yes |
| Hides your location | yes | yes |
| Hides your identity from snoopers | yes | yes |
| 3,200+ global servers available | yes | yes |
| Secures all Internet connections on your computer | yes | yes |
| Kill switch | yes | yes |
| Free version available | yes | yes |
| Works with phones and tablets | yes | no |
| Protects from phishing threats | yes | no |
| Industry leading data encryption | yes | no |
| High-speed browsing | yes | no |
| Regular virtual location changes | yes | no |
As you can see, if you are looking for the best way to hide your IP address, Hotspot Shield provides an easy and secure way to keep your IP address private. Get started for free today.
What is it people love about Hotspot Shield VPN?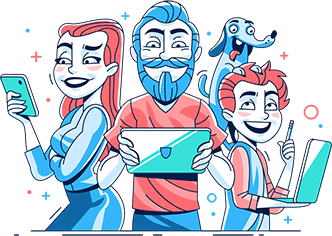 Try Hotspot Shield today
completely risk free
Love it, or leave it and get your money back.
Free the Internet with Hotspot Shield with a 45-day money-back guarantee.