VPN Settings
A virtual private network can change the way you surf the Internet, allowing you to confidently travel the Web without worrying that someone is spying on you and violating your privacy. But to get the best possible experience, it's worthwhile to take a look at the VPN settings available and which ones are best for your situation. This doesn't need to be difficult: In fact, we've made a point of keeping our configuration screen simple, so you don't have to spend too much time trying to figure out what to use and not use.
Premium VPN Settings for Windows
Here are some of the basic settings available for Premium desktop and laptop computer versions of Hotspot Shield VPN, which you'll find in the Settings screen:
Automatic Launch: You can decide if you want to have Hotspot Shield VPN automatically launch when the operating system starts up or manually start it yourself. Some people prefer to start it up when they're going to do things online that they want to have protection for, then turn it off when they don't need it. Others feel that it's helpful to have Hotspot Shield VPN start up automatically, so they don't have to worry about forgetting to do it before they go online.
IP Leak Protection: Here, you can choose whether you want to have IP leak protection or not. We recommend that you enable this feature so you can surf anonymously and stay safe and secure from potential leaks of your IP information. We want you to have protection even when an unexpected connection drop occurs; by guarding against IP leaks, you'll know that your IP address is safe from prying eyes.
Automatically Turn on for Network Types: You can choose if you want your VPN to connect automatically when you're using safe and unsafe Wi-Fi hotspots or other types of connections Just toggle the switches to whichever choices you want.
Change Virtual Location: In the drop-down menu on the home screen of Hotspot Shield VPN, you can choose the location of the server you want to connect to. You can change this setting at any time to view online content from different providers as if you were located in their home countries.
VPN Setting Options for Mobile Devices
Smartphones need protection, too, and that's why we offer mobile apps for iOS, Android, and Windows Phone. You might notice that the general settings are slightly different for these apps, but for the most part, they're a lot alike. The settings that you might see on your app are:
Start on Boot: You decide if our app should start when booting up the device or not.
Turn Off VPN While Asleep: Choose whether you want our app to shut off automatically when your device goes into sleep mode.
Auto-On Notifications: This enables you to get notifications when our app automatically connects online to the specified networks.
With Hotspot Shield VPN, setting our software up to do exactly what you want is simple. Let us making using the Internet safely and privately a worry-free process: Just download our software now to start a free trial.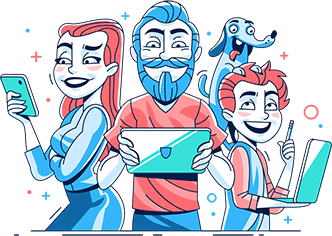 Download Hotspot Shield VPN. It's Free!
Join over 650 million users already enjoying absolute Internet Freedom around the world by downloading Hotspot Shield VPN.