Unblock Craigslist
Websites and applications can be blocked if desired by a network administrator, your parents, or even your Internet Service Provider. If you try to access a blocked website you may simply receive a 404 Error – page cannot be found, or some other type of message. Due to the nature of its content, Craigslist could be one such website that is flagged to have restricted access. What exactly is Craigslist, why might it be blocked, and how can you avoid restrictive measures?
What is Craigslist?
Created in 1996, Craigslist is one of the most successful and long standing websites that started off as a simple idea and developed into an extremely popular platform for selling and advertising. Craigslist was created by Craig Newmark as a website that anyone can post advertisements and search for products, services, and jobs. The website has a variety of different categories such as real estate, labor, household goods, automotive, financial and events. Users can post classified advertisements selling their goods and services, and respond to adverts if they are interested. Craigslist has consistently appeared in the top 20 websites for traffic, and it is the most popular classified advertisement service in the world.
Why might Craigslist be blocked?
Craigslist is not a website that contains any illicit content (well it shouldn't if the moderators are doing their job properly!), but it is still often blocked by network administrators and even Internet Service Providers. Due to its trading nature, some network administrators may deem the website inappropriate for use at work – Why would they want staff spending their time buying and selling and potentially reducing their own productivity? Furthermore, Craigslist can contain advertisements for the sale and request of explicit and adult content and goods, therefore in an environment that children have access to the internet, and this website may seem undesirable.
How can you unblock Craigslist?
The first and foremost course of action should be to ascertain exactly why the website has been blocked – It could be an oversight or administrative error and the network administrators or ISP could be more than willing to unblock Craigslist. A common method is to change the security settings on your ISP account – Some ISP's will impose a content filter that blocks undesirable websites – In most cases, if you simply log in to your account, you can remove this filter and thus regain access to Craigslist.
Alternatively, if the above is not an option, you could consider using a VPN service to bypass the block. A VPN service can effectively hide your device's location and allow you access to restricted content and websites. Instead of connecting directly to the internet, you will instead connect through a VPN server which can bypass any imposed blocks. Furthermore, aside from the restriction relief, a VPN service can also improve the security of your device, protect your personal data, and ensure that you do not fall prey to any malicious content or viruses.
To effectively unblock Craigslist, a VPN service is a sure-fire solution and can also enhance your online experience in a variety of ways.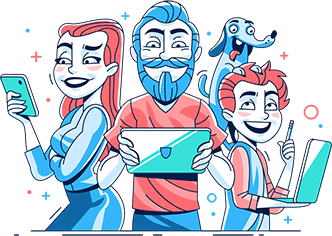 Download Hotspot Shield VPN. It's Free!
Join over 650 million users already enjoying absolute Internet Freedom around the world by downloading Hotspot Shield VPN.