VPN for Tablets
With your tablet in hand, it's easy to stay connected everywhere you go. But are you connecting safely? Wherever there's Wi-Fi, you can browse the Internet, send emails, and download apps, but using public Wi-Fi connections can be risky. Having a secure connection can be crucial, especially if you're doing online banking or buying things online with a credit card. That's why you need a virtual private network. With Hotspot Shield, you can keep your data safe, and our iOS and Android apps are free to download and use.
Benefits of a VPN for Tablets
With a VPN, you connect to the Internet through a secure tunnel. This tunnel encrypts all communication to keep it safe from prying eyes. Our VPN also masks your IP address, replacing it with one from our servers, so you can hide your location and avoid leaving digital footprints behind when you go online. The benefits of a VPN for tablet users are many:
A VPN gives you unrestricted access to websites that may be blocked due to regional copyright issues, government controls, or school or workplace Internet filters. By hiding your IP address, you'll be able to go anywhere and see anything you want online.
You can send private documents securely and complete sensitive banking transactions once you install a VPN for tablet use.
Securely access your home network from your Android tablet to send something to your printer or fax machine that will be waiting for you when you get there.
Why Use Hotspot Shield VPN?
Ready to step up the security and privacy of using your tablet to go online? Get the Hotspot Shield app for free right now! Our VPN for tablets and smartphones is trusted by hundreds of millions of users the world over. Why choose Hotspot Shield?
You'll be able to browse securely and avoid annoyances and threats thanks to our ad-blocking capabilities. Our service also detects and blocks more than 3.5 million malicious websites that could infiltrate and infect your devices.
Some VPN services will slow down your system, but our VPN is fast and reliable. We offer the best in both performance and speed.
Choose from a free or paid service. If you opt for our premium, paid service, you can sign up and try it risk-free, then take advantage of our 30-day money-back guarantee if you're not satisfied.
Our free service does not require registration, so you can use it without giving us your email address.
We allow up to five simultaneous connections, so you can protect your tablet, your laptop, your phone, and more.
We never log or track your IP address or online activities.
Download Hotspot Shield VPN now and let us unblock the Internet for you so you can go anywhere and do anything you want online without fear, even on public Wi-Fi connections. Whether you choose our free or Premium VPN, you will have fast and reliable service. Try it now for free.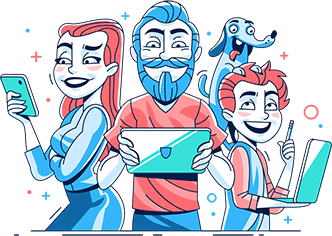 Download Hotspot Shield VPN. It's Free!
Join over 650 million users already enjoying absolute Internet Freedom around the world by downloading Hotspot Shield VPN.