An Online Guide to Identity Theft on the Internet
Criminal identity theft is a crime that occurs when an identity thief provides your identifying information, such as your name or driver's license information, when asked to identify themselves by law enforcement.

Identity cloning goes beyond the theft and use of your information to full-on impersonation. The thief lives as if they are you, getting jobs and paying bills, buying homes or cars, or even getting married and starting a family, all in your name.

Business or Commercial Identity Theft
Business or commercial identity theft is when someone uses a business that is not theirs or they have no right to use to gain access to credit or to bill others for products and services.

Laws and Rules Relating to Identity Theft
Resources for Identity Theft Victims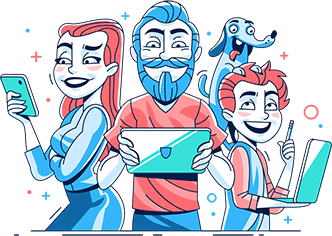 Download Hotspot Shield VPN. It's Free!
Join over 650 million users already enjoying absolute Internet Freedom around the world by downloading Hotspot Shield VPN.