Minecraft Unblocked: 4 Genius Ways to Use Hotspot Shield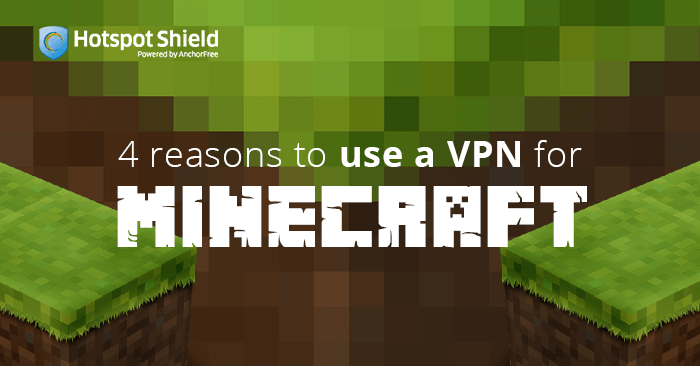 If you're one of those Minecraft players who love building infrastructures and gathering resources together with friends and strangers, then there are many reasons why you should use a VPN for Minecraft online. Not only will you be able to enjoy playing the game, you will also be able to maximize its online features.
1.Access a Server even when you're Banned:
Many Minecraft servers have rules that players must follow to make the experience smooth and enjoyable for everyone. But sometimes, these rules are not stated clearly. Because of this, some players end up getting kicked out or getting banned from accessing a server even if breaking one of the rules was done unintentionally.
When you get kicked out or banned from a given server, what really gets banned is the IP address of your device. This means that if you change your IP address, you will still be able to connect to that server, and the easiest way to do this is by using a VPN.
2.Play Minecraft in School or at Work:
Many educational institutions and workplaces are outfitted with Wi-Fi connections that allow students and staff to get online. Internet connections in these places have content-blocking protocols and filters, however, preventing users from accessing many websites and online content, including Minecraft servers.
Installing a VPN for Minecraft on your device lets you bypass firewalls, filters and other network infrastructures that prevent you from accessing your favorite online content. With a VPN, accessing Minecraft servers using your office or school's hotspot becomes possible.
3.Connect to Servers in other Locations:
Playing Minecraft on multiplayer with friends is fun and engaging, but playing with others on a server from a different virtual location can be really exciting. Not only will you be able to engage with strangers and meet new friends, you also get to explore a new world which may include access to mods or plugins, providing new ways to enjoy the game.
Without a VPN, connecting to a server from a different location can be challenging if not impossible. This is because many of these servers can only be accessed by users who are in the same virtual location as the servers. A VPN masks your IP address and temporarily replaces it with an IP address from another virtual location, allowing you to access more servers online.
4.Protect Yourself from Attacks while Connected:
Connecting to an online server in multiplayer mode lets you enjoy Minecraft in ways that you wouldn't be able to when playing with others via a local access network (LAN). But doing so also exposes you to numerous malware-based attacks, leaving you vulnerable whenever you connect to an online server. Your device can get compromised, allowing hackers to access your sensitive data and install malware on that device.
With a VPN for Minecraft, you won't have to worry about online attacks whenever you connect to an online server in multiplayer mode. A VPN can protect your device from drive-by attacks, malvertising, ransomware and spyware even while playing Minecraft online, providing added security for your device.
Hotspot Shield VPN for Minecraft:
What are you waiting for? Download the best VPN for Minecraft and enjoy the game in more ways than ever! Visit our website and our blog to know more about the benefits of Hotspot Shield VPN.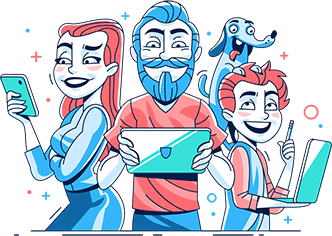 Download Hotspot Shield VPN. It's Free!
Join over 650 million users already enjoying absolute Internet Freedom around the world by downloading Hotspot Shield VPN.