Kongregate Unblocked

Online gaming and mobile phone gaming are a highly lucrative industry and the advent of Smartphone and tablet technology has meant that more complex and demanding games can be created for these platforms. Smartphones and Tablets have well-developed hardware capabilities and can handle games that are visually demanding and use a greater amount of processing power.
There are literally thousands of different games individuals can download and spend hours playing on – Role playing, strategy, MMORPG, first-person shooter, puzzle, logic, mental games – The list goes on! Businesses such as Kongregate have been highly successful in the online-games market and have created some popular titles. Due to the nature of online gaming, websites such as Kongregate are often blocked – If you love online gaming and require access to such sites, it is important to understand how you can bypass any network imposed restrictions.
What is Kongregate?
Kongregate is both an online gaming portal and a game publisher owned by the Gamestop Corporation. The original web portal was launched in 2006 and was developed extensively with help from a community of testers and the public. Kongregate is now a successful business and its portal hosts over 100,000 free to play games that are played by a user base of over 10 million people.
Games available on the web portal vary hugely in complexity and genre and can include anything from first person shooters and strategy games to basic puzzle and logic games or role-playing series. The scope and reach of Kongregate is quite staggering and the business has developed various tools to allow their games to be integrated onto other platforms such as Steam and Facebook.
Why might Kongregate be blocked?
This should be quite obvious! Online gaming websites are some of the most filtered and restricted websites online. There are many potential issues as to why Kongregate could be blocked – Firstly, there is the inherent security risk – Although the games are vetted by the business, there is no guarantee that they are safe or secure. Secondly, it is considered counter-productive to allow students or employees access to games during working hours. Finally, gaming sites such as Kongregate can take up a great amount of bandwidth and can adversely affect the performance of network systems.
How can you unblock Kongregate?
If you want to access Kongregate but are unable to do so due to restrictions, there are methods you can use to bypass blocks. Firstly, a VPN service offers a reliable and secure method of connecting to the internet. Using a VPN, you will establish a secure VPN tunnel and connect to the internet using a VPN server and a generic IP address – This will mean that your own IP remains hidden and that any blocks imposed on Kongregate will prove ineffective.
Alternatively, you could consider using a proxy service – A proxy website will connect to Kongregate on your behalf, therefore, bypassing any restrictions on direct access. The only issue is those proxy websites are sometimes themselves blocked also, therefore, you would have to find a proxy service that isn't blocked in the first place.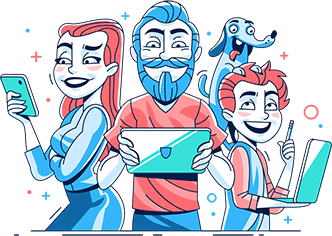 Download Hotspot Shield VPN. It's Free!
Join over 650 million users already enjoying absolute Internet Freedom around the world by downloading Hotspot Shield VPN.