Kickass Torrents Unblocked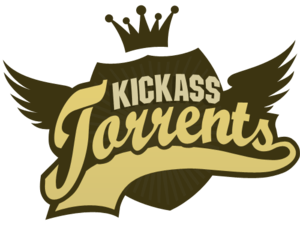 Online streaming, torrents, and file downloading is a huge part of the internet. Millions of users log onto torrent websites, streaming platforms and file sharing apps on a daily basis to download anything from films and TV series to computer programs and photographs. Since the inception of the internet, various businesses and websites have emerged that offer streaming services and torrent downloads (a torrent is a form of file download), and give users the opportunity to connect with each other to share files.
Although the majority of torrent sites operate legally, there are instances where the material that is protected by copyright laws is made available for download which can give cause to block the sharing platforms. One of the most popular torrent websites is Kickass Torrents, and there has been a great deal of controversy surrounding this peer to peer file sharing repository.
What is Kickass Torrents?
Kickass Torrents was created in 2008, and although the official website has now been taken offline, other versions of the site are still available. During its peak, Kickass Torrents was the most visited BitTorrent directory in the world and had a huge user base and repository of links and files available for download. In essence, Kickass Torrents was a directory that facilitated the downloading of files through peer-to-peer networks - The files were never actually made available for download directly through the website - Links were simply listed to other sources where files could be obtained.
Why might Kickass Torrents be blocked?
Torrent websites in their nature are highly controversial tools - No matter how much control is exercised, there is always those people who will use torrent websites to download copyrighted material and thus technically infringe on copyright laws. Many torrent sites are banned outright in various countries to combat the distribution of peer-to-peer downloading services. Furthermore, network administrators will often block torrent websites so their members of staff cannot download files during working hours and potentially expose the system to viruses and malicious content. Aside from blocking, some torrent websites have been legally ceased by government agencies and shut down forcefully.
How can you unblock Kickass Torrents?
If you want to download files and require access to torrent websites in a country or region that has restricted access, you can still access sites such as Kickass Torrents. A sure-fire method is to use a VPN service - Using a VPN connection, you will connect to the internet using a secure VPN tunnel that will bypass and security measures a network may impose. Furthermore, your public IP address is hidden therefore if you want to access Kickass Torrents from a country that it is banned, you can use the VPN server to choose an IP address from its global pool that is allowed access.
Aside from the unblocking features, a VPN service will actually improve the security of your web browsing and torrent downloading sessions - incoming and outgoing data will be checked by the VPN server, therefore, you should not accidentally download any malicious torrents that could damage your device.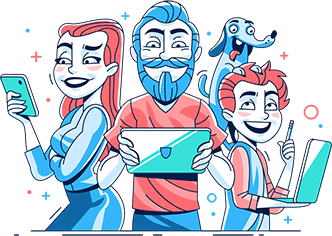 Download Hotspot Shield VPN. It's Free!
Join over 650 million users already enjoying absolute Internet Freedom around the world by downloading Hotspot Shield VPN.