How to Watch GEMA Blocked YouTube Videos in Germany
Want to watch GEMA blocked YouTube videos? YouTube is the third most frequently visited website in the world. Ever since its inception in the year 2005, the site has been extremely popular amongst those seeking entertaining videos. It is now the largest source of videos that are not only for entertainment, but music, movies, education, as well as tutorials.
YouTube is not only famous for being a free source of entertainment, it has also been associated with various controversies due to censorship. Various countries have censored YouTube for reasons surrounding religion, politics, and violation of copyrights.
Germany is one of the countries censoring much of the content on YouTube citing violations of rules set by GEMA – the authority that controls musicians' rights in Germany.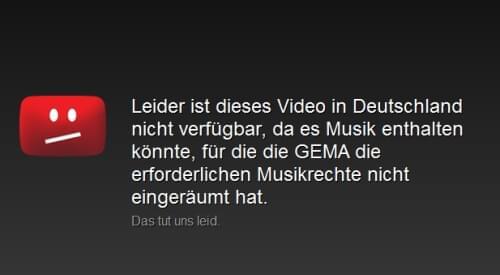 According to the German magazine Der Spiegel, of the top 1000 highest-rated videos in the US, 61.5% are not accessible in Germany. Allow me to explain how you can view the videos that you have always wanted to watch, but were unable to, due to government restrictions.
VPN – The Best Tool to Unblock YouTube
Natives of Germany or people who visit the country regularly are always trying to find tools or software that will allow them to access blocked YouTube videos. The best solution to this problem is a VPN software.
A Virtual Private Network is advanced networking technology that bypasses internet filters and firewalls to give you uncensored access to any content you want. Moreover, the software assigns you the IP address of a US server that enables you to watch YouTube as if you are watching it from somewhere within the US.
So, you can not only access all the YouTube videos you want, but you can visit sites and use mobile phone apps like Hulu, Netflix or Pandora as well!
All you have to do is download a VPN which is very simple. As the number of VPN providers is rapidly growing in the global market, it is becoming difficult to choose the best VPN software. Seamless performance, strong protocols, compatibility, and cost effectiveness are things that should be taken into account while choosing a VPN. After doing some research, the one that I went with is Hotspot Shield VPN. It can be found at www.hotspotshield.com.
Just click the download button to start benefiting from all that this state-of-the-art free VPN has to offer. To install it, just follow the simple installation instructions and keep it running after installation. Then, when you connect to the internet, you will see a green icon on your browser that indicates that Hotspot Shield is on.
Now you are accessing the internet through the secured tunnel of this VPN. This means you are surfing the web anonymously without the possibility of being tracked by anyone. You will be free to access US videos while sitting in Germany with Hotspot Shield VPN.
Benefits of Hotspot Shield VPN:
Maximum security against malware, phishing sites, and identity theft
Complete privacy as it masks your real IP address with the one that is assigned from a US server
Compatible with different platforms such as Mac, iOS and Windows. Also supports iPhone and Android
Unblock YouTube or other US sites with ease
Cost effective as it is available in free as well as an affordable paid version
Get the Most Out of Hotspot Shield VPN
With the free version, you will see small banner ads. If this bothers you, or you would like to support Hotspot Shield for creating this wonderful product, you can easily upgrade to an ad-free version that is very affordable! You simply click the upgrade button or visit www.hsselite.com and you are free to browse the internet free from censorship!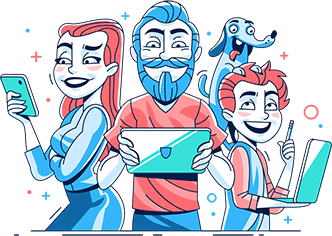 Download Hotspot Shield VPN. It's Free!
Join over 650 million users already enjoying absolute Internet Freedom around the world by downloading Hotspot Shield VPN.
We don't store or share your IP address