ESPN Arcade Unblocked
Online gaming and arcade gaming is immensely popular and there is a myriad of different dedicated websites that allow you to play and download practically any type of game you could imagine. Furthermore, there is a range of dedicated developers and businesses that create new games on a regular basis and provide the gaming community with fun and interactive online experiences.
Browser games are often less intense and are played using plugins such as Flash Player and JavaScript, and people mainly play them for fun and to stave off boredom. That being said, websites such as ESPN Arcade are hugely popular and the variety of different titles and genres of games they provide attract thousands of users on a daily basis. Due to their inherent nature and content, websites such as ESPN Arcade are often blocked by network administrators and even Internet Service providers. To gain a better understanding of this process, we should understand why these sites are blocked, and the paths you can take to avoid restrictions.
What is ESPN Arcade?
ESPN is a global brand that is mainly associated with its sport broadcasting TV stations; however, it also operates a dedicated gaming portal – ESPN Arcade. This website contains a plethora of playable browser games that mainly center on the sports genre. Categories include sport, arcade, puzzle, card and multiplayer and some fantastic titles have emerged on this platform including Return Man 3 and Striker Game Online. Users can log in to ESPN Arcade, choose a game of their liking and play to their heart's content.
Why might ESPN Arcade be blocked?
Browser gaming websites are frequently blocked by network administrators and even by some Internet Service providers. Gaming websites such as ESPN Arcade are mainly blocked because of the potential distraction and additional bandwidth strain they can cause. Imagine a whole office of employees or a classroom of children having access to a gaming website and instead of working, they are spending their time competing against each other in pool tournaments! This is considered counter-productive!
Furthermore, gaming websites such as this can put a huge strain on network resources and on available bandwidth – Network administrators will often not want to risk affecting the overall system performance.
How can you unblock ESPN Arcade?
The safest method is to use a VPN service. By using a VPN (Virtual Private Network) you will connect to the internet through a VPN tunnel instead of using a direct connection. This will ensure that your data is not restricted in any way by your network, and it will also remain secure (all VPN traffic is usually encrypted as an additional security measure). Furthermore, your device's IP address will remain hidden, which will ensure that your private data remains untraceable.
Alternatively, you could consider using a proxy service. A proxy website will effectively connect to ESPN Arcade on your behalf and simply display the data for you as if you had established a direct connection. You will never connect to the website; therefore, any blocks will prove ineffective.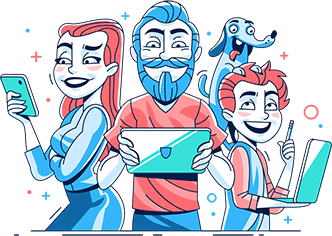 Download Hotspot Shield VPN. It's Free!
Join over 650 million users already enjoying absolute Internet Freedom around the world by downloading Hotspot Shield VPN.