How To Delete Your Gmail Account
Google is one of the world's most influential companies, and Gmail is one of their flagship products. Although Gmail is popular and effective, the service is also collecting a significant amount of personal data from users. That is why more users are considering deleting Gmail. Here is how you can get started on deleting your account
---
Why Delete A Gmail Account?
Google collects a large amount of data on its users, and it sells that data to advertisers. Deleting your Google account can decrease the amount of information that Google holds on you.
Before You Proceed
Google houses many different applications and platforms, including Google+, Google Drive, and more. Deleting Gmail along with your other Google accounts may eliminate your contacts and conversations. You might want to download an archive of your Google account before you decide to delete your account.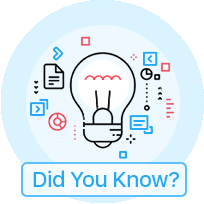 Are There Any Alternatives?
It is possible to delete your Gmail while maintaining your Google account. However, using Hotspot Shield VPN allows you to maintain your privacy online without having to delete your account.
How To Permanently Delete Your Gmail Account
STEP 1: Start From Creating Backup
To create a backup, sign into your Gmail account and click on the My Account button in the top right corner.

STEP 2:
Move to the Personal info & privacy section. Inside that section, click the "control your content" link.

STEP 3:
Click the "Create Archive" button and download your archive before deleting your Gmail account.

STEP 4:
Go back to the My Account page. Scroll to the bottom of the page, and look at Account Preferences. Click on the "Delete your account or services" link.

STEP 5:
Click on the Delete products link and select Gmail to delete your Gmail account for good.

How to Remove Your Gmail Account
To remove your Gmail account while maintaining your Google account, follow the steps above. If you want to delete your entire Google Account and all associated apps, click Delete Google Account and data at the last screen.
On Your Android Device?
You cannot delete your Gmail account from inside the app. Simply removing the app from your phone won't actually delete your account. You must use a web browser and follow the steps above to delete your Gmail account.
How to Delete Gmail Account From Play Store?
You cannot delete your Gmail account from the Play Store. To delete your Gmail account, you must follow the steps above. You can remove the account from the Gmail app on your phone without following the steps above, though your account won't actually be deleted. Simply go into your phone settings, go to accounts, and select Google. Then click account name, and select remove account. That will remove your account from your Android phone.
---
Q: What Happens to Emails in the Deleted Gmail Account?
A: The emails are deleted from your account, though it is possible they may continue to exist on the Google servers.
Q: What Happens to Emails Sent to My Deleted Gmail Address?
A: Emails sent to you will not be accessible from your deleted account. However, they will be accessible from the account that sent the email, if still in service.
Q: Changed Your Mind?
A: You cannot recover a permanently deleted Gmail account. You can recover trashed individual emails for up to 30 days.
---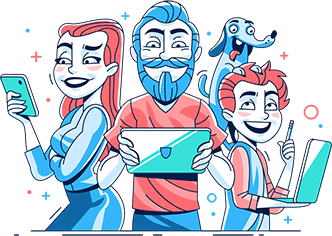 Download Hotspot Shield VPN. It's Free!
Join over 650 million users already enjoying absolute Internet Freedom around the world by downloading Hotspot Shield VPN.