Europe VPN
The Internet is a great tool that opens up a whole world of information, but in some situations, restrictions are in place that can keep you from going where you want to online. But with Hotspot Shield VPN, for Europe residents or travelers, these restrictions are a thing of the past. Our reliable VPN service allows you to access the entire Internet, even blocked sites, while staying safe and protecting your privacy.
Why Should You Use a VPN?
There are a number of benefits to using a VPN for Europe:
Access content that's region-locked from any country
Make online purchases on European sites where items are cheaper
Ensure your privacy by searching the Web anonymously
Get faster browsing speeds by using servers closer to those you're visiting
Why Do You Need a VPN to Unblock Content in Europe?
Unfortunately, the availability of content like streaming video is often subject to copyright restrictions, which limit where people can see and use this content. If you don't use a VPN, Europe businesses and governments are free to prevent you from:
These websites are able to keep you out by blocking your IP address, which shows them where you're located.
Accessing Blocked Content From Anywhere
Your IP address is the key to getting you access to the sites you want to see. With our VPN service, you can connect through one of our hundreds of servers all over the world, so you can hide your location. With a new IP address from one of our servers, you'll look like you're somewhere else, thwarting content filters and blockers.
Use a VPN from Europe to Surf Anonymously and Securely
Keeping your information private is critical when it comes to your online security. One way to do that is to browse anonymously using a VPN. Europe IP addresses assigned from our servers can also hide your tracks online, keeping third parties from seeing where you are and what you're looking at. And with our secure VPN tunnels, all of your traffic will be encrypted to keep your personal information safe.
Conceal your true location.
Avoid becoming a victim of identity theft.
Protect sensitive information like your credit card numbers and account passwords.
Hinder your ISP, marketers, hackers, and even the government from spying on your online activities.
Use the Internet safely even on public Wi-Fi connections.
Try Hotspot Shield VPN for Free
Are you ready to experience the ultimate in online freedom, safety, and privacy? If so, then it's time to download Hotspot Shield VPN. We have versions available for any platform, including:
Windows
iOS
macOS
Android
Chrome
Windows Mobile
Try our VPN for free right now, or sign up risk-free and take advantage of our money-back guarantee. Soon, you'll see why hundreds of millions of users all over the world trust Hotspot Shield to protect their information and their privacy online.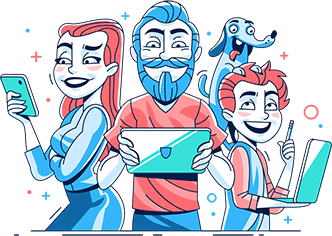 Download Hotspot Shield VPN. It's Free!
Join over 650 million users already enjoying absolute Internet Freedom around the world by downloading Hotspot Shield VPN.