VPN in Slovenia
Why you need a VPN in Slovenia
The small country of Slovenia is a leader in internet usage in Europe, with some reports estimating more than 80% of households having internet access. This is above European Union average.
With such a high percentage of users, the risk for cyber threat is great. Anyone accessing the internet is a risk for data breaches or identity theft. It's even higher for users connecting via WiFi, which is the standard today. As such, it's vital for internet users in Slovenia to take precautions to mitigate their risk.
The good news is that overall the country protects free speech and the freedom of expression. This means journalists and individual citizens are able to go online, read news from varied news sources, and share their thoughts or concerns.
The major exception to this is Slovenia's policies on defamation, which is criminalized. Because of a law in 2006, it's fairly easy for an individual, whether public or private, to demand a 'correction' of a newspaper or media's comments. The courts can also demand journalists to name sources in major cases. These potential risks could lead reporters and even citizens to self-censor.
Maintaining privacy and freedom of speech using a VPN in Slovenia
With the inherent risk of cyber attacks online, many Slovenians take precautionary measures to mitigate them. Technology is the first line of defense.
VPNs are popular software to enhance privacy. Short for 'virtual private network, VPNs offer two functions vital to internet users in Slovenia: encryption and anonymous browsing.
By encrypting data, internet users are significantly decreasing their risk of exposure to cyber threats. This means that attempted hacks to steal personal data, like financial or tax information, are much less likely.
VPNs also provide a source of anonymity by using IP addresses from various countries. Anonymous browsing means a journalist in Slovenia can share information or publish a critical article without fear of being policed.
Hotspot Shield – the best VPN in Slovenia
Though other methods offer similar protection to VPNs, none are as reliable, efficient, or easy to use. Hotspot Shield, an industry leader in VPN technology, has users from every country in the world, with more 650 million users worldwide.
Hotspot Shield VPN has plenty of benefits for any internet user:
Secure your WiFi connection and encrypt your personal information so you can safely surf the internet, no matter where you are
Protect your privacy and identity with anonymous browsing
Access streaming content unrestricted
Save money on phone charges when you use VPN on your smartphone
Forget you're using a VPN with our simple, easy interface
For the best VPN in Slovenia, use Hotspot Shield.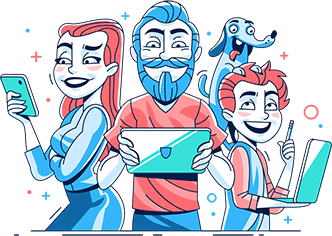 Download Hotspot Shield VPN. It's Free!
Join over 650 million users already enjoying absolute Internet Freedom around the world by downloading Hotspot Shield VPN.