VPN in Slovakia
Using the internet in Slovakia
The small country of Slovakia is bordered by several countries in central Europe. The population of just under 5.5 million people actually has one of the highest internet penetration rates in Europe, at well over 80 percent since 2012. Because so many users access the internet, its vital to take necessary steps as a precaution against cyber threats like hacking and identity theft. People that access the internet via WiFi are often even more susceptible to these risks, especially in public locations like cafes, libraries, or schools. Users may also experience trying to access content or ship goods internationally because of geo-political restrictions. The good news for internet users in Slovakia is that the government protects and promotes free speech. Because of the country's recent history, the significant exception to the rule is situations of hate speech towards nations and denial of the Holocaust. Reporters and journalists generally thrive in Slovakia, as freedom of speech and the right to criticize are almost integral to the national identity.
Using a VPN in Slovakia to protect data and access universal content
Internet users in Slovakia are savvy. Many people already use methods to improve their safety online and decrease their risk to threats like identity theft. As a growing crime internationally, people around the world are seeing their data compromised, hacked, and stolen – and it can often have detrimental effects on personal wealth, credit, and more for years. The easiest and most reliable way to secure your data online is to use a VPN for encryption. VPN is short for 'virtual private network', and its benefits are huge. To internet users in Slovakia, a VPN is primarily used to encrypt data, so they are mitigating the risk of theft. Encrypted data is much more difficult for online predators to access. Another important benefit of VPNs in Slovakia is accessing universal content. Many streaming content providers, like Netflix, Hulu, or Amazon often can only license certain programs to countries based on geographic or political agreements. As such, smaller countries are often left out of the fold. Because the VPN software actually provides IP addresses from different countries, users are able to access universal content. This is also helpful when trying to ship or receive goods to international customers.
Hotspot Shield – the best VPN in Slovakia
Protect your online experience in Slovakia by installing a VPN. An industry leader, Hotspot Shield VPN boasts more than 600 users worldwide, with representation from every country. Use Hotspot Shield in Slovakia and gain access to these necessary benefits: 1. Secure your WiFi connection and encrypt your personal information so you can safely surf the internet, no matter your location 2. Access universal streaming content 3. Protect your privacy and identity with anonymous browsing 4. Use VPN on your smartphone to save money on phone charges 5. Forget you're using a VPN with our simple, easy interface 6. Choose from free or paid plans
For the most reliable and easy-to-use VPN in Slovakia, download Hotspot Shield today.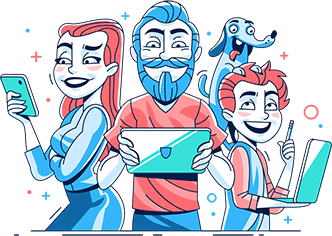 Download Hotspot Shield VPN. It's Free!
Join over 650 million users already enjoying absolute Internet Freedom around the world by downloading Hotspot Shield VPN.