VPN Saudi Arabia
Here's How A VPN Let's You Securely Get Around Religious And Political Internet Censorship in Saudi Arabia.
You've heard the whispers. You know that there is a way to remove the political censorship on the internet in Saudi Arabia, and that people are getting access to political blogs and other government criticism. If you are wondering how they are unblocking restricted web content, they we're here to help. They are using a VPN, remaining anonymous while surfing the internet in order to stop political and religious censorships and take back their internet freedom.
Using a VPN in Saudi Arabia Lets You Access Blocked Web Content.
There's no reason to continue allowing government censors to control your access to political and religious content on the internet. Hotspot Shield VPN downloads quickly, and provides an easy setup and installation process that will give you internet freedom. Hotspot Shield bypasses the internet filtering systems that keep you from reading political blogs and other forms of government criticism online. You'll have unrestricted access to all the things the government doesn't want you to see.
How Can Hotspot Shield VPN Keep My Identity Secret?
A VPN - Virtual Private Network - is a private network that provides a barrier between you and the websites that you access on the internet. Because your computer will only seem to be connecting to the network and never to websites containing banned or restricted content, the government will be unable to know what sites you visit or collect your growing history later on.
This is possible because a VPN creates a single point through which all users can access the internet and then get information from the network. What you are really doing when you connect via a VPN is asking the network to connect to a website, collect data, and then report back to your computer with what it has received. It's a link that also puts a wall up between you and the website - you can see anything you want, but you don't have to worry about being tracked, because although you've been able to see restricted content, you haven't actually visited anywhere on the web that was hosting it.
Secure, Private Internet Browsing with a VPN in Saudi Arabia
Break free of internet censorship and access blocked web content by evading government political restrictions with a Saudi Arabia VPN.
VPN Internet access in Saudi Arabia that doesn't reveal your identity to government authorities.
Browse sites securely, and without any fear of someone discovering personal or sensitive information about you.
Your sensitive data is secure from any device - PC, Mac, iPhone, Windows phone, or Android.
Effortless to use - fast download, installation, and configuration times.
Why are you still letting censorship restrict your access to the internet? Get internet freedom right now.
The Hotspot Shield VPN eliminates content blocks and restrictions for PC, Mac, Windows Phone, Android and iPhone. You can also open your Chrome or Firefox browser and download our extension and get protected right now.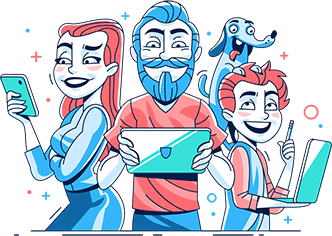 Download Hotspot Shield VPN. It's Free!
Join over 650 million users already enjoying absolute Internet Freedom around the world by downloading Hotspot Shield VPN.