VPN Portugal
Tired of Not Being Able To Access US Streaming Services from Portugal? With A VPN, Now You Can.
All you want to do is sit back on a Friday night and watch your favorite US streaming television shows from Portugal after a tough week at the office. Everyone is talking about the latest Netflix program, and now it's your turn to see what all the buzz is about. That's why it can be so frustrating when you aren't able to get around Portuguese geographic restrictions and access blocked content. But don't worry, our VPN is here to help.
Getting a VPN in Portugal Lets You Easily Watch Streaming Video From the US
It's never been easier to get around geographic restrictions. Hotspot Shield VPN is a simple application that you can download quickly in order to access Netflix, Hulu, and Spotify easily. Hotspot Shield will allow you to bypass location based IP blocking that keeps you from watching your favorite US and UK television shows. You'll never again have to worry about sitting down for a relaxing evening, only to have to deal with the frustration of having geo-location block ruin your evening.
How Does Hotspot Shield VPN Work?
Hotspot Shield is a "Virtual Private Network" (VPN). A VPN is a network of computers that will use just one IP address in order to access the internet. What this means is that if you are connected to the network, your computer is not actually connecting to the site on its own. Instead, your computer requests that the network connect to a certain website, and then pass the information it receives back to you. In practice, this essentially makes it so that your computer appears to be somewhere that it isn't. You have placed a secure obstacle between yourself and the website you are connecting to. As far as the website is concerned, a computer with the IP address of the network has connected. The website will never know that the network is then passing along all of the information it receives to someone who is not at the network's IP address. In other words, you've tricked the website into providing the information you want to access to a third party that is then forwarding that information along to you.
Want a VPN that lets you unblock content in Portugal?
Watch all your favorite US streaming content by using a VPN to circumvent geo-location restrictions in Portugal.
Using a VPN from Portugal allows you to be anonymous and keep your secure information private.
Your personal information is never at risk of being discovered when you browse the internet.
Get a secure connection from all devices - PC, Mac, iPhone, Windows phone, and Android.
Downloading is a breeze. Fast installation gets you online quickly.
Don't hesitate. Access Streaming US Websites with a VPN from Portugal right now.
Hotspot Shield VPN is available for PC, Mac, Windows Phone, Android and iPhone. You can also download it as a Chrome or Firefox browser extension.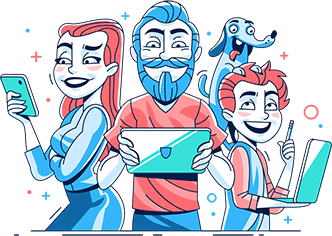 Download Hotspot Shield VPN. It's Free!
Join over 650 million users already enjoying absolute Internet Freedom around the world by downloading Hotspot Shield VPN.