VPN Philippines
The Philippians is home to unique technology and users that are making strides in IT each and every year. In order to become a leader in technology, you must have the ability to access the content you need at a moment's notice. Sometimes, this can be difficult due to location based blocking, censorship and other issues. However, there is a solution for viewing the content you need with a virtual private network. A VPN is a great solution for those who need to search privately, anonymously and on websites all over the world.
What is a VPN?
A VPN or a virtual private network is a platform that allows you to view blocked websites, censored content and restricted material from all over the world. A VPN creates a secure connection to networks all over the web. If your website is blocked due to your location, a VPN can give you immediate access to it. A VPN creates a connection to a private network in a remote location. The information that your computer collects is then passed through a bridge between you and a new server. It is easy for you, as the VPN does all the hard work for you!
Benefits of a VPN in the Philippines
Is the website blocked? It won't be any longer thanks to the unblocking tools of the VPN. It doesn't matter the reason; a VPN can get you through.
Do you need amazing privacy? A VPN is the best platform for safety with its features and private network. It protects your IP address from hackers.
Are you trying to access a censored video or censored content? A VPN allows you to view the content you need when you need it – or want it. The benefits are very many. However, you may be wondering what a VPN is and how it works. If you want the best software that is the friendliest to use, Hotspot Shield may be the best for you.
Hotspot Shield Is for You
In the Philippines, Hotspot Shield offers you the best benefits of a VPN experience at home and anywhere you wish to travel. Hotspot Shield gives you the freedom of viewing content and the freedom to move. 1. View your content securely with privacy features that keep you safe. 2. Pass through location-based blocking issues with ease and speed. 3. Give yourself the benefit of browsing anonymously while protecting your information such as phone number, credit card numbers and more. 4. Access all blocked content and information all over the internet. Download games, videos and music with speed and without censorship. 5. Hide your IP address from those wanting to take it from you. 6. Protect yourself while you are in public such as in a café or restaurant, using your computer. You can use your computer or device safely without harm coming to your information. Hotspot Shield was made for the entire world to use including the Philippines. Hotspot Shield wishes to give the world the internet and give it simply without the hassle.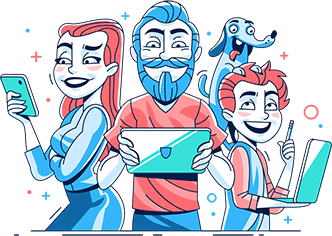 Download Hotspot Shield VPN. It's Free!
Join over 650 million users already enjoying absolute Internet Freedom around the world by downloading Hotspot Shield VPN.