VPN Peru
Ready to get access to restricted content in Peru? You Can Remove Geographic Restrictions and Unblock US Streaming Websites with a VPN
How many times are you going to let yourself be the only person that can't talk about the latest episode? Everything changes when you make the decision to take back the power and get access to internet streaming sites like Netflix, Hulu, and Spotify from Peru. There's no reason not to. All you need is a VPN and you can get instant, secure access to all of your favorite US streaming TV, music, and movies.
Just connect with a VPN in Peru and unblock geo-restricted content quickly and easily
It's now nearly effortless to watch US streaming content from Peru. Whether you are trying to access blocked content from your home or office, Hotspot Shield VPN provides an easy way to make sure that you never miss another episode. Hotspot Shield is a quick download, and easy to install and configure. Don't go another day without circumventing geo-location blocks and getting full access to the best in internet entertainment.
How is Unrestricted Access to US Streaming Content Possible with Hotspot Shield VPN?
If you understand what a "Virtual Private Network" or VPN does, it's easy to see why it gets you access to all of your favorite blocked content. A VPN is a privately linked network of computers that provides a single IP address for connections to the internet. To say that you "connect" to a website while using a VPN is actually incorrect. Instead, your computer is connecting to the private network, and then asking the network to connect the internet for you. Once a connection is made, the network will then send back the information it receives to you. This creates a continuous flow of information that works exactly as if you were connecting, without there being any direct connection at all between you and the site.
In other words, you have a shield between yourself and the sites you are getting access to. And in turn, your true location is actually unknown to the site, because you aren't really connected. The IP address facilitating your connection will be the location of the VPN's servers – and if they are in a location that is permitted to access the site, there is no problem.
Use a VPN from Peru to Remove Content Blocks
A VPN removes all content blocks in Peru and will let you get unrestricted access to your favorite US streaming programs.
Never take a chance with your security again. Using a VPN from Peru creates a secure and anonymous connection so you never have to worry about your personal details while browsing.
The possibility of leaked or stolen data is a thing of the past. Your personal information is completely secure.
Protect your security from any device - PC, Mac, iPhone, Windows phone, or Android.
Simple download and fast installation/configuration instructions makes getting access easy.
Why are you still reading this? You could already be watching US streaming content from Peru with a VPN
Hotspot VPN makes getting access to your favorite content a breeze with native applications for PC, Mac, Windows Phone, Android and iPhone. For in-browser options, check out our Firefox and Chrome extensions.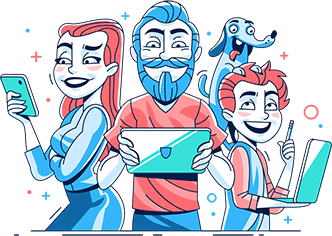 Download Hotspot Shield VPN. It's Free!
Join over 650 million users already enjoying absolute Internet Freedom around the world by downloading Hotspot Shield VPN.