VPN in Paraguay
Using the internet in Paraguay
Paraguay is a landlocked country in South America, situated between the powerhouses of Brazil and Argentina. Historically the small population of nearly 7 million has had little to no access to internet. Based on data from 2011, less than 20% of people had internet in their homes. Though the numbers are likely to have increased, users who access the internet at home are still a minority.
As such, many using the internet are probably accessing it from cafes, libraries, and various WiFi hotspots. With internet only reaching decent levels of penetration, most users may not be aware of inherent risks of surfing the net. Cyber threats like hacking and identity theft mean personal data can be stolen, without the user even knowing.
Because of the geopolitical situation in Paraguay, a lot of content may be blocked to the entire country. Popular streaming sites like YouTube, Netflix, or Amazon have presence in Paraguay, but their content is often limited. This can be an issue for people looking to send or receive goods from abroad, too.
In terms of individual and journalistic free speech, Paraguay is average. The country's laws protect free speech in public and private settings, and this is generally respected in practice. Censorship by the government is minimal.
A major exception to free speech is when reporters investigate or criticize private groups, like drug trafficking gangs, which proliferate in Paraguay. They may threaten or actually harm journalists. Further, sometimes politicians bring unwarranted defamation or libel suits to a journalist that may be investigating. There's been an uptick in these situations since 2012 in particular.
Because of these risky and potentially harmful situations, journalists, and even private citizens, may opt to self-censor their work, or take precautions to investigate or share ideas privately.
Protecting free speech and privacy using VPN in Paraguay
Internet users in Paraguay have several needs: securing their WiFi connection, accessing more universal content, and surfing privately. While various technologies can help with one or all of these, none do it as reliably or easily as VPNs.
VPN stands for 'virtual private network'. It was originally developed to help people access content from remote places, for instance an employee working from home who needs access to company servers. For users in Paraguay, VPNs help them access internet content that may otherwise be blocked. IP addresses are affiliated with a user's country, which is how content providers know which users can receive which content. But a VPN assigns a user an IP address from a different country. Now the user can access more universal content.
VPNs provide other benefits that are vital for internet users in Paraguay.
Good VPN software also encrypts data, so personal and banking information are less likely to be hacked and stolen. The best VPNs also provide anonymous surfing. This is necessary for public personas like journalists who need access to accurate news and data, and the ability to share their findings with the world.
Hotspot Shield – the best VPN in Paraguay
Stay safe online using a VPN for all internet activities in Paraguay. An industry leader, Hotspot Shield VPN has users in every country, totaling more than 650 million users worldwide.
Primary benefits of Hotspot Shield VPN include:
Encrypt your personal information so you can surf the internet without risk
Protect your privacy and identity with anonymous browsing
Access universal streaming content
Secure your WiFi connection
Use VPN on your smartphone to save money on phone charges
Forget you're using a VPN with our simple, easy interface
Choose from free or paid plans when you download Hotspot Shield, the best VPN in Paraguay.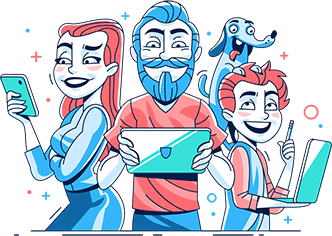 Download Hotspot Shield VPN. It's Free!
Join over 650 million users already enjoying absolute Internet Freedom around the world by downloading Hotspot Shield VPN.