VPN Norway
Ready to Stop Letting Geographic Restrictions Keep You from Watching Netflix in Norway? Stay Calm and Get a VPN.
It's no secret that the most devastating words in the English langue are "Sorry, Netflix is not currently available in your country." However, as frustrating as they can be, they don't need to be fatal. It is possible to quickly and easily get access to US streaming websites and other geographically restricted content from Norway with a VPN - and we're going to show you how to do it.
Our Norway VPN is a Fast, Easy Way to Unblock Streaming Television
Letting websites determine what content you have access too based on your geographic location is a thing of the past. Hotspot Shield VPN is a quick, simple application that you can download in seconds. Once installed, it allows you to access blocked web content by making it appear as if your computer is connecting from the United States. Getting a US IP address will unblock popular shows from Netflix, Hulu, Spotify, and more.
How Does Hotspot Shield VPN Get Me a US IP Address?
When you connect to a website via a VPN "Virtual Private Network" your computer isn't actually connecting to the website. Instead, it operates as part of a network of computers that will have an IP address corresponding to the location of its servers. If those servers are in the United States, then the connection appears to the coming from the US - because it is. Because Hotspot Shield's services are located in the United States, it means that a Norway VPN allows you too to appear as if you are connecting from the US.
The way this connection works is that instead of making a direct request to a website, your computer requests that network connect with the website - and then send the information back to you. In the case of Hotspot Shield VPN, the request comes from a US based IP address, and then there is an internet rerouting of the information within the network to your non-US IP address. This is a barrier that is created between you and the website, making your true location unknowable and allowing you access restricted content.
Get a VPN In Norway and Never let Geo-blocking Stop You from Accessing your Favorite Shows Again.
Watching Netflix, Hulu, and Spotify in Norway is easy when you can get around geographic restrictions with a VPN.
Private information stays that way when you connect to the internet anonymously through VPN in Norway.
Never risk the safety and security of your personal information when accessing the internet again.
Any device you use is supported and protected - PC, Mac, iPhone, Windows phone, and Android.
Hassle-free downloads make getting online quick and easy.
Why haven't you signed up yet? Fast, easy access to US streaming content is right at your fingertips with a Norway VPN.
With Hotspot Shield VPN, you can access blocked content via PC, Mac, Windows Phone, Android and iPhone. There is also the option for a browser extension for both Chrome and Firefox.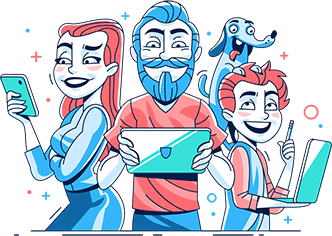 Download Hotspot Shield VPN. It's Free!
Join over 650 million users already enjoying absolute Internet Freedom around the world by downloading Hotspot Shield VPN.