VPN in Myanmar
Why you need a VPN in Myanmar
Myanmar is a country that is evolving significantly. Formerly known as Burma, this country was run by a military junta for near 50 years. It had gained notoriety in recent generations for its abuse of human rights, considered some of the worst in the world.
Myanmar has had access to the internet since 2000, though it was severely monitored and censored. The government would use a two-fold approach to internet censorship, starting with technological barriers like content-blocking, and enforcing their policies with fines and imprisonment.
In 2011, the military junta dissolved after a 2010 general election that placed many civilians in a the newly established government. Officials quickly unveiled major changes to internet access, which have continued to improve annually. Today, the country's freedom of speech and online access has improved significantly, though freedom of the press remains only somewhat free. While media outlets technically have freedom of the press now, many journalists still self-censor out of fear. Journalists particularly avoid criticisms of the government, military, and the historical tensions between Buddhists and Muslims.
People with access to internet in Myanmar are few, with some reports estimating only 1% of the country's 53 million citizens having access. Importantly, though, users are able to read many international news organizations, including BBC and Voices of America.
How VPN can help overcome self-censoring in Myanmar
Internet users and journalists need access to current, uncensored news. For years, the military junta had been able to block some content from reaching its citizens using technology.
When a user logs onto the internet, the computer is assigned an internet protocol address, known as an IP address. In-country internet users are automatically assigned an IP address from that indicates they're in the country. The government is then able to block certain content, like particular media outlets, from reaching anyone with a Myanmar IP address. Since 2011, the government has drastically reduced what content they block from their citizens. However, many journalists and internet users still feel the need to restrict what they say.
VPNs are the best technology for circumventing content blocking and giving a person free speech without risk from the government. VPN stands for virtual private networks. The software is easy to use, and when engaged, VPNs alter a user's IP address so it appears the user is from a country other than Myanmar. VPN users are able to post, share, and speak out about things they may otherwise self-censor.
Hotspot Shield – the best VPN in Myanmar
Other methods and tools provide ways to avoid self-censorship in Myanmar, but VPN is the most reliable. Hotspot Shield is the best option, with more than 650 million users worldwide, and from every country in the world.
Most people who use Hotspot Shield in Myanmar use it for two primary benefits: to gain an IP address outside of Myanmar, so they can access otherwise restricted information, and to use the built-in anonymous browsing to avoid self-censoring.
Hotspot Shield comes with plenty of other benefits for internet users:
Protect your WiFi connection with encryption so you can safely surf the internet and share personal data online without risk, no matter where you are
Save money on phone charges when you use VPN on your mobile device
Forget you're using a VPN thanks to our simple, easy-to-use interface
Choose from free or paid access to Hotspot Shield
For the best in reliability, cost, and flexibility when surfing the internet in Myanmar, use Hotspot Shield.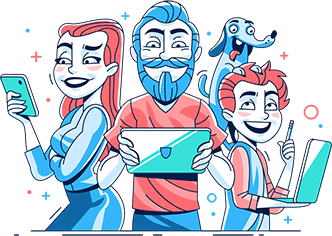 Download Hotspot Shield VPN. It's Free!
Join over 650 million users already enjoying absolute Internet Freedom around the world by downloading Hotspot Shield VPN.