VPN Moldova
Moldova and Online Censorship
The vast majority of people in Moldova enjoy access to free internet. However, the Moldovan government has come under fire for blocking certain websites during times of political unrest. The state has been accused of interfering with internet connections in an attempt to sway the results of certain elections and to silence the voices of protesters. There is also evidence that the Moldovan government has spied on particular citizens' online activities when those individuals were accessing the internet in public or at work. A great tool for Moldovan citizens looking to keep their online activities private is a virtual private network, or VPN. Virtual private networks allow Moldovan citizens to access any website that they want to view, no matter where they are located in the country, and no matter what restrictions are levied by governments or third parties.
How a VPN Can Help Moldova's Internet Users
VPNs are a fantastic option for Moldovan citizens because they allow access to any website on the web. VPNs do this by providing you with a separate IP address than the one given to you by your internet service provider. VPNs also provide internet users with a secure, encrypted connection that can't be accessed by third parties or government actors. Not all cases of geolocation restrictions are instituted by the government. In some cases, Moldovans will find that specific websites have been blocked by employers or schools. Websites such as social media, news publications, and video streaming sites are often blocked in office buildings and at secondary schools. VPNs allow users a way to get around those geolocation restrictions, which can be invaluable for travelers, students, and employees. Make sure that you use a VPN so that you don't have to worry about geolocation restrictions.
Making Your Online Experience More Private and Secure
One of the biggest issues with internet users today is keeping their online activities private. Moldova has had issues with surveillance of individual internet users, which has made some users fearful of using the internet for fear of political retribution. There is also another threat out there—hackers and identity thieves. When you connect to the internet through an unsecured connection, you are putting your device at risk. Hackers, government entities, and other sophisticated third parties can access your device and view your online activities if you are using an unsecured connection. Ultimately, an unsecured connection can put your personal and financial information at risk. Third parties can access and misuse your online activities—such as reading the works of political dissidents. In order to ensure the privacy of your web surfing, you should utilize a VPN. VPNs provide you with secure connections along with encryption. The secure connection keeps hackers and other third parties from accessing your device, but even if they could, the encryption ensures that they can't read any of your data or communications. Keep your online activities private with a VPN.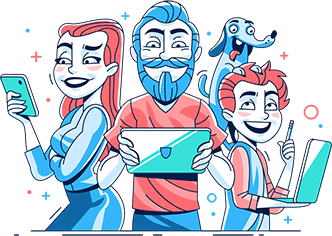 Download Hotspot Shield VPN. It's Free!
Join over 650 million users already enjoying absolute Internet Freedom around the world by downloading Hotspot Shield VPN.