VPN in Malta
The independent country of Malta is a small archipelago situated in the Mediterranean Sea between Sicily and the northern Africa coast. One of the world's smallest countries by size, its small population of under 450,000 makes it one of the most densely populated countries. Despite its size, the people of Malta seem to use the internet, with an internet penetration rate on par with the average for European Union countries. As access to internet has grown in the last decade, users must be aware of the risk inherent in going online. Cyber threats like hackers and identity thieves are always looking for susceptible internet connections to steal private information, so it's vital for Maltese citizens to take precautions. Another issue internet users in Malta face is content blocking. Many streaming content sites, like YouTube, Netflix, Amazon, and more, are bound by geopolitical licenses – so countries that don't have an agreement with certain content providers are missing out on the content. Small countries are inherently at risk, but savvy internet users have learned ways to overcome content blocking. Maltese law protects free speech and freedom of the press, and the government generally protects and upholds these laws, especially in private situations. However, because the country has had such a long legacy with the Roman Catholic church, it seems that sometimes the government may intervene and censor criticisms of Catholicism. Another concern is that defamation suits are easy to bring against journalists, even on flimsy premises. Because of this risk, journalists and reporter may practice self-censoring.
Using a VPN in Malta for protecting privacy and accessing content
VPN software promote user responsibility. Short for 'virtual private network', VPN is a technology that makes your computer appear that it's in a different place than in reality. Often, companies have their own VPNs set up for employees to access company servers from home. Using a personal VPN has the same effects: when using the software, your IP address changes. IP addresses are usually assigned geographically, so you can trace an IP address to its user's current country. But a VPN assigns the user a different country's IP address – which allows Maltese citizens to reach content otherwise blocked to them, so they can have universal internet access. This can also help support people shipping or receiving international goods. The best VPNs have other major benefits, useful for internet users in Malta. VPNs that encrypt data mean that all information online – anything searched, read, entered, or written – is significantly less likely to be hacked. Taking this precaution is vital for any responsible internet user. Finally, strong VPNs should also promote anonymous surfing, allowing journalists the ability to read, research, and post on any topics, even if it's sensitive to the government or the Catholic Church.
Hotspot Shield – the best VPN in Malta
Stay safe online using a VPN. An industry leader, Hotspot Shield VPN has users in every country, totaling more than 650 million users worldwide.
Benefits include:
Access universal streaming content
Secure your WiFi connection and encrypt your personal information
Protect your privacy and identity with anonymous browsing
Use VPN on your smartphone to save money on phone charges
Forget you're using a VPN with our simple, easy interface
Choose from free or paid access to Hotspot Shield, the best VPN in Malta.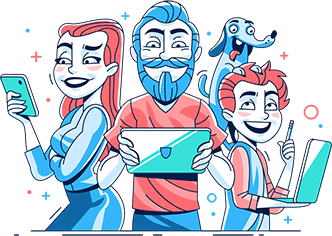 Download Hotspot Shield VPN. It's Free!
Join over 650 million users already enjoying absolute Internet Freedom around the world by downloading Hotspot Shield VPN.