VPN in Kuwait
The internet in Kuwait
Free speech and freedom of the press are relative in Kuwait, a small country in the Middle East that borders Iraq and Saudi Arabia. Though freedom rights watchdogs commonly rank Kuwait's freedom the best in the Arab world, the country is significantly less free than many other countries worldwide.
With a population that is more than 50% comprised of expatriates, the government does block and censor parts of the internet. Kuwait's Ministry of Communication is responsible for ensuring that internet service providers block certain content, like pornography and anti-security sites. The government itself also directly censors some websites from users.
While the government doesn't technically censor news outlets, the Ministry of Information does oversee several newspapers and TV channels. Most journalists, expats, and critics are careful to defame the emir, the country's leader, for fear of prosecution. In 2016, Human Rights Watch reported that the Kuwaiti government has cited several laws as reason to prosecute more than a dozen people who criticized the emir or government on social media.
Using a VPN in Kuwait to Maintain Free Speech
The Kuwaiti government uses technology to block and censor websites, and technology also provides workarounds for internet users. The strongest option in Kuwait is using software called VPN, short for 'virtual private network'. VPN software allows a user to skip past built-in content filtering to access websites that are otherwise blocked, allowing internet users less restricted access to the internet.
The VPN works by utilizing different IP addresses. Upon log in, the VPN software assigns the user an IP address from a country other than Kuwait. The government cannot censor foreign IP addresses; therefore, the user has bypasses any content blocking or censoring.
VPN software also encrypts your personal information and browsing information, so that journalists, expats, and locals alike can access news and share information that may otherwise be risky.
Hotspot Shield – the best VPN in Kuwait
Other methods provide ways to bypass censoring and content blocking in Kuwait, though VPNs are the most reliable. With more than 650 million users worldwide, Hotspot Shield is the best VPN in Kuwait.
Hotspot Shield comes with plenty of benefits:
• Gain unrestricted access to the world's information • Protect your privacy and identity with anonymous browsing • Secure your WiFi connection so you can safely surf the internet, no matter where you are • Save money on phone charges when you use VPN on your mobile device • Enjoy our simple, easy-to-use interface so you'll forget you're using it
Choose Hotspot Shield VPN in Kuwait for the best in reliability and cost. Access the software for free, or upgrade for added benefits.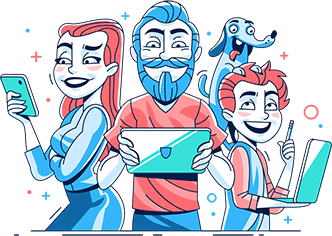 Download Hotspot Shield VPN. It's Free!
Join over 650 million users already enjoying absolute Internet Freedom around the world by downloading Hotspot Shield VPN.