VPN Kazakhstan
In Kazakhstan, it can be difficult to access all of the information across the internet that you need or want to view. Censorship, privacy settings and blocked sites become an issue for those wanting to view certain informational content. However, with a VPN, or Virtual Private Network, you are able to view this information and more. Hotspot Shield is the ultimate tool for privacy and security that places the world's information at your fingertips.
What Can a VPN Do for You in Kazakhstan?
1) Give you access to blocked websites – A VPN gives you the freedom to view and use otherwise blocked websites. Forget location-based IP blocking – a VPN gives you immediate access.
2) Give you ultimate privacy – Surf the web and protect your internet activity from eyes other than yours, including your ISP.
3) Give you a pass from censorship – Whether through a school, the government or your ISP, you can pass through otherwise censored material.
4) Give you access to US based video streaming – Otherwise blocked content becomes available for you to view and download at your discretion.
How Does a VPN Work?
A VPN simply gives you the ability to create a secure connection to various other networks over the internet. A VPN can be used to access blocked websites, give you much needed privacy, allow you to pass through censored content and also give you access to websites blocked due to location-based IPs. A VPN creates a connection to private networks to a remote location. All of the information collected as you surf and search then goes through a secure bridge between you and the VPN server. The information is then encrypted. Simply put, a VPN allows you the freedom and privacy of an LAN connection without all of the wires and hardware.
What is Hotspot Shield?
For internet users in Kazakhstan, reaching the world's information at your fingertips is important. With Hotspot Shield, you are able to:
1) Reach a secure Wi-Fi connection: You can protect your internet connection as well as encrypt all of your personal data. Safely surf the internet from anywhere with your secure connection.
2) Browse anonymously: Browse the internet privately from wherever you are and gain access to all otherwise restricted content.
3) Access blocked websites: You can access media websites, gaming and other censored content due to your location using Hotspot Shield.
4) Hide your IP address: Protect yourself from those wanting to steal your information such as hackers and spammers. Hotspot Shield allows you to surf the internet on a separate IP address that masks the real IP address, allowing you the freedom to use the internet how you wish. 5) Protect yourself in public: If you enjoy the ability to reach the world's content from your favorite café, Hotspot allows you the privacy to connect with a personal VPN.
Hotspot Shield is the ultimate VPN platform created with you in mind. Gain secure access to the world using the largest internet freedom platform. Give yourself the power of security, privacy and ultimate internet freedom using Hotspot Shield.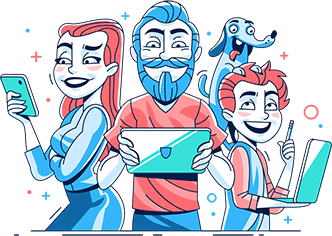 Download Hotspot Shield VPN. It's Free!
Join over 650 million users already enjoying absolute Internet Freedom around the world by downloading Hotspot Shield VPN.