VPN Hungary
Need to access US streaming video and unblock Netflix in Hungary? Yeah, there's a VPN for that.
Many people still do not realize that it is easy to get access to US streaming websites like Netflix, Hulu, and Spotify in Hungary. While the need to remove content filters in order to access geographically restricted content can be frustrating, there is no reason to let it stop you from watching your favorite television shows and movies. If you still aren't sure of just how to do it, then we've got the information you need to start using a VPN in order to access blocked content on the web today.
A VPN In Hungary Gets You Unrestricted Access to Blocked Content
You don't have to be at the mercy of geographic blocks on content inHungary anymore. With Hotspot Shield VPN you can quickly and easily get access to the best in US streaming websites like Netflix, Hulu, and Spotify. Hotspot Shield downloads quickly to your computer, and has an easy installation and configuration process. Once up and running, Hotspot Shield can get rid of content blocks for all of your favorite sites. You'll never have to worry about how to get around geographic restrictions ever again.
How Does Hotspot Shield VPN Unblock Streaming Websites?
VPN is actually shorthand for the term "Virtual Private Network." This term is pretty much exactly what it sounds like - a private linking of computers that creates a connected network that can share information between its members. The reason a VPN can unblock streaming websites is because the VPN also creates a single point of entry into the internet for users - and that point comes from the IP address of the servers where the network is located. For Hotspot VPN, that location is the United States, making your computer appear to be in the US because it is making a request that is funneled through a US server.
The real-world result of a VPN is that your computer is not actually connecting to a website. Instead, it is requesting that the network connect to a site on its behalf, and then serve as an intermediary to funnel the information back and forth. Essentially, a VPN just asks a website to do what it is programed to do - send requested information to IP addresses located in the United States. The catch is that the website doesn't know that information is going to be passed on to someone who is in a country where it is not authorized to send information.
Use a VPN In Hungary to Watch Your Favorite Geo-blocked Streaming Programs
Bypass geographic blocks with a VPN and get instant access to US streaming channels like Netflix, Hulu, and Spotify.
Sensitive information is always secure when connecting to the internet through a Hungary VPN.
Get secure internet access that will allows you to keep private information from being discovered.
Protect your security from any device - PC, Mac, iPhone, Windows phone, and Android.
Straightforward download and installation features lead to quick and easy access.
Now is the time to get access to streaming content from Netflix, Hulu, and Spotify. Get a Hungary VPN today.
Once you have Hotspot Shield VPN, accessing blocked web content is easy via PC, Mac, Windows Phone, Android and iPhone. You can also install browser extensions for both Chrome and Firefox.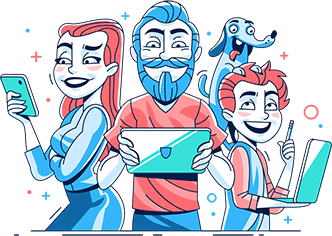 Download Hotspot Shield VPN. It's Free!
Join over 650 million users already enjoying absolute Internet Freedom around the world by downloading Hotspot Shield VPN.