VPN Greece
Use a VPN in Greece to Remove Geo-Location Blocks and Get Fast Access to US Streaming Content Including Netflix, Hulu, and Spotify
We know the feeling. That boiling in your chest every time you read those dreaded words, "Sorry, Netflix is not currently available in your country." But the good news is that there is a quick and easy way for you to unblock US streaming websites in Greece. All you need to do is use a VPN, and you can get access to blocked TV, movies, and music. You'll never again have a problem circumventing geo-location restrictions in order to catch the hottest online shows and internet content. Once you have a VPN in Greece, you can watch whatever you want, whenever you want.
Connecting with a VPN from Greece Allows You to Access the Best Streaming Content from Around the Web
Every day you allow geographic restrictions to stop you from watching your favorite US streaming content is one day too long. Hotspot Shield VPN is an effortless download that will have you freely browsing the internet in no time at all. Hotspot Shield removes content blocks and filters and allows you to get instant access to blocked web content. Watch blocked TV and movies, or listen to music sites like Spotify from your home or office without any problems or interruptions.
How Can Hotspot Shield VPN Remove Content Blocks?
A VPN or "Virtual Private Network" is able to hide the true geographic origin of a request to access a website. This gets the website to send information that computers outside of the geographic locations where it is authorized to send it. This is possible because a VPN is really a network of computers sharing a single access point to the internet. This access point will have an IP address from which all the computers comprising the network can make a request for the network to connect to the internet. What this does is create a digital wall that hides the true location of your computer. A "connection" you make to a website via a VPN is not really a connection to a website at all. What it is, is a request to the network to connect to the website on your behalf - and then funnel the information it receives back to you. The request seems to come from the IP address corresponding to the network's servers. If that IP is in a geographic location that can access the site, the site will release the information to the network, which will then pass it along to you.
Remove geo-restrictions in Greece with a VPN that gets you access to all of your favorite US streaming sites.
Keeping your information secure is easy when you connect from Greece with a VPN that provides complete and total anonymity while browsing the web.
Privacy is never a concern. Your internet connection is completely secure.
You can protect your security from any device you use - PC, Mac, iPhone, Windows phone, or Android.
A secure online connection is easy, with a fast and simple download and installation process.
There's no reason to delay any longer. Get access to US streaming content from Greece with a VPN right now
Hotspot Shield VPN will make sure that you never miss any of your favorite programs on your PC, Mac, Windows Phone, Android, or iPhone ever again. Use the app, or download our Chrome and Firefox extensions.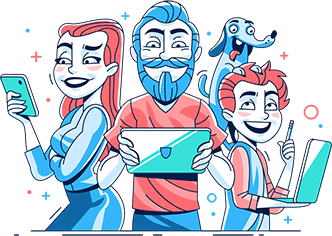 Download Hotspot Shield VPN. It's Free!
Join over 650 million users already enjoying absolute Internet Freedom around the world by downloading Hotspot Shield VPN.