VPN Gibraltar
Gibraltar and Internet Censorship
Gibraltar remains a hotspot in Spanish and British relations, as the territory is located on the southern portion of the Iberian Peninsula. The country is technically a British overseas territory, but Spain still asserts a claim over a portion of the land. Gibraltar's citizens have continually rejected Spanish sovereignty, and the United Kingdom still handles a number of the country's foreign affairs. Technically, Gibraltar governs its interior on its own. That has allowed the country to do something that many of the western European nations don't—censor the internet. The censorship of Gibraltar isn't widespread or well publicized. But there are reports of the government blocking certain websites and restricting online activity in some cases. This has led more individuals to start using tools such as virtual private networks to ensure that they have full and unfettered access to the internet.
How a VPN Can Help Gibraltar's Internet Users
VPNs are a great tool for Gibraltar's internet users because of the features offered. VPNs allow users to access websites that have been blocked by geolocation. So not only can Gibraltar residents access websites that have been blocked by their nation's government, they can also access websites that have been blocked by geographical location. Even if a site hasn't been blocked by the state, it might be blocked by a school or at an office building. VPNs allow users to get around that and access the oft-blocked sites, such as social media and video streaming sites. VPNs also offer complete anonymity online, by providing users with a IP address separate from the one given by their internet service provider. VPNs offer a level of online anonymity and security that makes it attractive to many citizens of Gibraltar.
Making Your Online Experience More Private and Secure
If you want to ensure that your online experience is private and secure, then virtual private networks are definitely the way to go. Although most users utilizing VPNs in Gibraltar are weary of the government, that isn't the only reason that people are using VPNs. VPNs are a great tool for staying anonymous on the internet, but they are also a great tool for shielding your critical data from hackers, data thieves, and other fraudsters. More than ever, hackers are attempting to target specific individuals in an attempt to steal financial and personal data. Once stolen, that data can then be sold on the dark web for cash, or can be used to open up new accounts in your name. In order to avoid these poor outcomes, many people use VPNs. VPNs provide secure connections to the internet with strong encryption, so that you can be safe no matter where you decide to connect to the internet at. Avoid having to worry about if the public Wi-Fi that you use is safe. Using a VPN makes it simple to use the internet no matter where you might be located!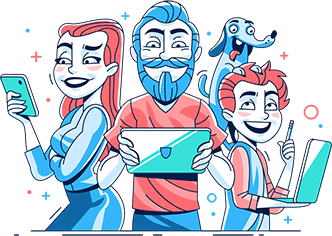 Download Hotspot Shield VPN. It's Free!
Join over 650 million users already enjoying absolute Internet Freedom around the world by downloading Hotspot Shield VPN.