VPN in Estonia
Internet and freedom in Estonia
Though a small population of just over 1.3 million people, more than 80% of the population use the internet on a regular basis.
The country protects free speech and freedom of expression so much that Estonia's restrictions on internet content are considered some of the lightest in the world. In fact, until 2010 there was no censorship at all on internet in Estonia until the government began blocking remote gambling sites. While the censored sites have increased slightly, Estonia continues to remain a beacon for internet freedom.
This internet freedom, as most things, is generally a benefit to society but it does have some drawbacks. Any internet user, especially one who connects via WiFi, is at risk for cyber threats like hacking to steal content or identity and financial data.
A legislative change that came into effect in 2010 now makes it possible for judges in Estonia to prosecute journalists who fail to reveal their sources on stories about serious crimes. Though this law has been enacted rarely, if at all, it has given journalists reporting in Estonia pause for concern.
Using a VPN in Estonia to protect your privacy
Because the laws are so lax in Estonia, it's vital for internet users to take self-responsibility for their use of internet and any protection.
VPN software helps promote user responsibility. VPNs, short for 'virtual private network' is a technology that makes your computer appear that it's in a different place than in reality. Often, companies have their own VPNs set up for employees to access company servers from home so they can continue to work.
Public VPN software works the same way: when engaging the software, your IP address changes. IP addresses are usually assigned geographically, so you can trace an IP address to its user's current country location. But a VPN assigned the user an IP address from a different country. A strong VPN also encrypts data, which is imperative to protecting your personal data online, making your much less susceptible to cyber-attacks.
This technology also benefits journalists in Estonia, who may consider self-censoring due to fear from legal persecution. By utilizing a VPN that offers anonymous browsing capabilities, the government can't police information that is posted using an IP address from another country. This allows journalist to continue to research and share major stories.
Hotspot Shield – the best VPN in Estonia
Though other methods offer similar protection to VPNs, none are as reliable, efficient, or easy to use. Hotspot Shield, an industry leader in VPN technology, has users from every country in the world, totaling over 650 million users worldwide.
Hotspot Shield VPN has plenty of benefits for even casual internet users:
Secure your WiFi connection and encrypt your personal information so you can safely surf the internet, no matter where you are
Protect your privacy and identity with anonymous browsing
Access streaming content unrestricted
Save money on phone charges when you use VPN on your smartphone
Forget you're using a VPN with our simple, easy interface
For the best VPN in Estonia, use Hotspot Shield.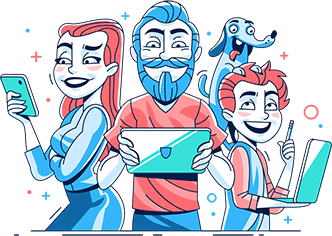 Download Hotspot Shield VPN. It's Free!
Join over 650 million users already enjoying absolute Internet Freedom around the world by downloading Hotspot Shield VPN.