VPN in Cyprus
Using the internet in Cyprus
The island of Cyprus is a holiday destination in the eastern Mediterranean Sea. If you've visited the country as a tourist, you've likely had no issues accessing the internet like normal. You may experience some different content than you're used to make home, as is particularly common with streaming websites.
The country's political situation is a little more complicated, as it's divided into two different areas: The Republic of Cyprus and the self-declared Turkish Republic of Northern Cyprus. In general, both parts of the country protect freedom of expression to both members of media and individuals.
Some have expressed concern that the presence of thousands of Turkish troops in the northern part of the island may limited coverage of particular political coverage. Still, the country remains at number 27 in the 2016 World Press Freedom Index by international watchdog Reporters Without Borders.
Using VPNs in Cyprus to access worldwide content and improve privacy
As always when using the internet, you are susceptible to cyber threats like hackers who are trying to gain access to personal data and financial information. One technology solves this issue, and the issue of content blocking in Cyprus.
VPNs are a simple way to address a common problem: location and IP address. Typically, when accessing the internet, your IP address which country you're in, subjecting you to content blocking from content provider websites. VPNs (short for 'virtual private network') are a technology that provide IP addresses from other countries, so users can avoid content blocking.
VPNs are popular in Cyprus because users can gain access to universal content. VPNs also enable users to take responsibility for their online security – using the software to encrypt personal data.
For those concerned about the political situation who may practice self-censoring around certain topics, VPNs are vital. The software lets users browse anonymously, so they can share ideas or access news that may otherwise feel risky.
Hotspot Shield – the best VPN in Cyprus
Using a VPN is the easiest and most reliable way to access unrestricted content online, and. With more than 650 million users around the world, and representation from every country, Hotspot Shield is the best VPN in Cyprus.
Hotspot Shield comes with plenty of benefits:
Enjoy universal access to content that may be blocked in Cyprus
Secure your WiFi connection so you can safely surf the internet, no matter where you are
Protect your privacy and identity with anonymous browsing
Use VPN on your smartphone to save money on phone charges
Forget you're using a VPN with our simple, easy-to-use interface
For the safest and most enjoyable internet experience, use Hotspot Shield VPN in Cyprus.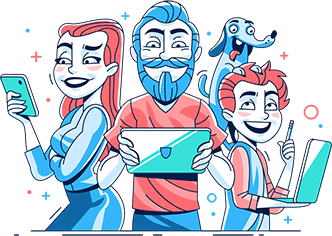 Download Hotspot Shield VPN. It's Free!
Join over 650 million users already enjoying absolute Internet Freedom around the world by downloading Hotspot Shield VPN.