VPN in Croatia
Accessing the internet in Croatia
Croatia is a popular European destination on the Mediterranean Sea, especially since the fall of Yugoslavia in the mid-1990s. Though the population is small, nearly two-thirds access the internet on a regular basis. If you're a visitor to the beautiful country, you shouldn't have any issues accessing typical sites like Facebook, YouTube, and the news.
Where tourists and locals alike start noticing issues is content blocking from some streaming websites, like Netflix or Amazon. Visitors to the country may be able to watch more or a wider variety of shows and movies at home than they are able to in Croatia. For locals, this content blocking can cause problems when trying to purchase goods online.
The good news overall is that the government doesn't intervene much in most civilians' online lives. However, country deems it illegal to insult national symbols like the anthem or the flag; in fact, this is punishable by up to three years in prison. While a member of the media has been jailed for this, it seems that most civilians aren't at risk.
Media outlets are generally free to cover any topic, with some exceptions: journalists reporting on corruption, organized crime, or past ware crimes experience harassment or receive no information. In this case, journalists and perhaps even regular internet users may practice self-censoring.
Using a VPN in Croatia to Overcome Content Blocking and Self-Censoring
In Croatia, content blocking is usually an issue with the content provider, not with the Croatian government. The best way to overcome this issue is using VPN software.
VPNs, short for 'virtual private networks', change a computer's IP address so that the computer doesn't appear to be located in Croatia. The VPN can assign an IP address from any other country, which may have less restrictive content blockers, thereby letting the user access a much wider range of content.
This is helpful for citizens and journalists who may be interested in learning about the country's past or current issues. Journalists may be subject to official or unsanctioned punishment for investigation into sensitive topics, but if they can appear as if they're providing the research from elsewhere – thanks to the VPN changing the IP address – they mitigate the risk significantly.
Hotspot Shield – the best VPN in Croatia
Using a VPN is the easiest and best way to access any data and media online, and purchasing online goods that may otherwise be unavailable because of content blocking. With users in every country around the world, totaling more than 650 million, Hotspot Shield is the best VPN for users in Croatia.
Hotspot Shield comes with plenty of benefits:
Access streaming content unrestricted, instead of being blocked based on your location
Secure your WiFi connection and encrypt your personal information so you can safely surf the internet, no matter where you are
Protect your privacy and identity with anonymous browsing
Use VPN on your smartphone to save money on phone charges
Forget you're using a VPN thanks to our simple, easy-to-use interface
For the best internet experience in Croatia, download Hotspot Shield VPN today for free, or upgrade for added benefits.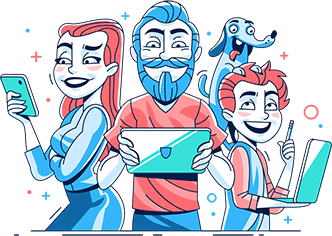 Download Hotspot Shield VPN. It's Free!
Join over 650 million users already enjoying absolute Internet Freedom around the world by downloading Hotspot Shield VPN.