VPN Austria
Looking to Get Unrestricted Access to US Streaming Websites Like Netflix from Austria? All You Need is a Fast VPN
You've had enough. All of your friends are talking about how they can unblock Netflix from Austria with their VPN. Now, it's your turn. You're done being the only one who has nothing to say every time the conversation about the hottest new show starts. You want to get access to US streaming websites in Austria too. You've come to the right place. We're going to show you how you can unblock streaming TV, movies, and music from all over the world in Austria quickly and easily. You'll have instant access to your blocked websites in no time.
Remove Geographic Restrictions and Watch US Streaming Content by Connecting with a VPN from Austria
Accessing Netflix, Hulu, and Spotify from your home and office has never been so simple. With Hotspot Shield VPN, you can remove the geo-location blocks currently standing in your way. Hotspot Shield's simple download and installation will have you watching blocked content from anywhere you are. Get unrestricted access to blocked TV, movies, and music and never let geographic restrictions tell you what you can watch on the internet ever again.
How Does Hotspot Shield VPN Make It Possible to Watch Blocked Content?
The reason that you can't watch blocked content is because you are connecting from an IP address outside of the permitted geographic area. What a VPN or "Virtual Private Network" does is allow you to connect to a private network of linked computers that share a common point of access to the internet. What this means is that when you "connect" to the internet via a VPN, you are actually connecting to the network. Once connected, all of your requests for access to websites will come from the network, which will then funnel the responses it gets from the internet back to you on your device.
What this really means is that your requests to the internet appear to be coming from the IP address of the network's servers. There is a barrier that is put up between you and the internet that will hide the true source of your requests for access. Effectively, your requests are being made by a third party within the geographic area where access is permitted, eliminating the content blocks that keep you from watching blocked content.
Unblock Content By Using a VPN from Austria
Access all US streaming websites from Austria with a VPN that removes content blocks and geographic filters.
Using a VPN to create a private connection from Austria keeps your personal details and other information completely secure while browsing the web.
Secure your data and keep private information private.
PC, Mac, iPhone, Windows phone, and Android functionality provides secure connections f.
Easy to download and configure to provide quick, easy access.
It only takes an instant to get full access to all of your favorite US streaming websites from Austria when you connect to the web with a VPN
Hotspot Shield VPN is available for PC, Mac, Windows Phone, Android and iPhone. Alternatively, you can download our Chrome or Firefox extensions.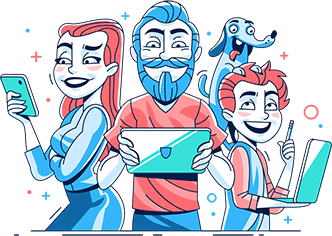 Download Hotspot Shield VPN. It's Free!
Join over 650 million users already enjoying absolute Internet Freedom around the world by downloading Hotspot Shield VPN.