VPN Aruba
Tired of Not Being Able to Watch Netflix in Aruba? All You Need is a Fast, Secure VPN and You Can Get Instant Access to US Streaming Websites
Making the decision to unblock geo-restricted content in Aruba with a VPN is like opening yourself up to a whole new world. All of a sudden, you have access to US streaming websites, and will be able to watch Netflix and Hulu so you will never miss an episode of your favorite shows ever again. The best part is that getting VPN access to blocked web content in Aruba is quick and easy. We're going to show you how you can circumvent geo-location restrictions to gain instant access to blocked TV, movies, and music.
Using a VPN in Aruba is the Best Way to View US Streaming Sites
The days of geographic restrictions to control what you can and can't watch online are gone. With Hotspot Shield VPN, you can take back your right to browse freely and get unrestricted access to streaming sites like Netflix, Hulu, and Spotify. Hotspot Shield will download to your desktop or mobile device quickly and easily, providing instant access to restricted content. Whether you are at home, in the office, or at a public hotspot, you'll be able to remove content blocks currently standing in the way of your right to enjoy the web on your own terms.
How Does Hotspot Shield VPN Let Me Watch Blocked TV, Movies, and Music?
You're able to watch blocked content, because when you connect to the internet via a "Virtual Private Network" or VPN, you're not really connecting to the internet! Instead, you are connecting to a privately linked network of computers that share a single access point to the internet. This access point will have an IP address that corresponds to wherever the servers of the network as a whole are located. The individual IP addresses of the computers that connect never actually connect to the websites they access.
This creates an effective barrier between you and the websites that you visit. A VPN lets you make a request to connect to a website, and then reports back to you with the information it receives. The VPN hides the true origins of your request, allowing you to gain access to blocked content without being present in the geographically permitted area.
Remove Geographic Restrictions in Aruba with a VPN
Get access to restricted websites in Aruba by using a VPN to work around geographic restrictions and watch blocked content.
Completely secure connections from Aruba using a VPN will allow you to protect your private information while browsing the internet.
Surf the internet in complete security. Never worry about your personal data or information being leaked or stolen.
Functionality for all devices - PC, Mac, iPhone, Windows phone, and Android – means you can always connect securely.
Instant access, with a quick and easy installation/configuration process.
You don't have any more excuses for not seeing all of your favorite episodes of US streaming content. Connect from Aruba with a VPN right now!
Hotspot Shield VPN makes it easy with Chrome and Firefox extensions, or native applications for PC, Mac, Windows Phone, Android and iPhone.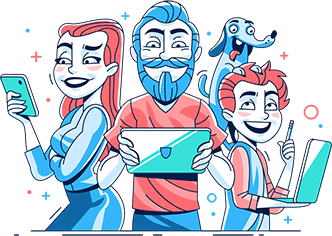 Download Hotspot Shield VPN. It's Free!
Join over 650 million users already enjoying absolute Internet Freedom around the world by downloading Hotspot Shield VPN.