Virtual private server - Definition from the Hotspot Shield Glossary
A VPS is a server that does not have a physical location and has restricted access to those who have the correct authentication and authorization. A Virtual Private Server will be installed on an actual physical device and work in the same way that a physical device would. A Virtual server will usually contain FTP features (File Transfer Protocol), an email server and web server software.
A virtual server will also have a full operating system installed and users will have full control of that operating system as if they were a network administrator. Virtual Private Servers are becoming increasingly popular as they minimize the amount of physical network devices needed, and multiple VPS's can be installed on one single physical device. Furthermore, hosting companies can literally provide a VPS that is unmanaged - This reduces admin fees and gives the user greater control.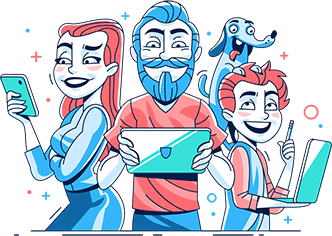 Download Hotspot Shield VPN. It's Free!
Join over 650 million users already enjoying absolute Internet Freedom around the world by downloading Hotspot Shield VPN.
We don't store or share your IP address