OpenVPN - Definition from the Hotspot Shield Glossary
OpenVPN (Virtual Private Network) is an open-source software application that is use for creating VPN's. As OpenVPN is open-source it means that anyone has access to it and can modify the application as they see fit.
If you want to host VPN's or redistribute the program in a modified form, you will need to obtain a license first. OpenVPN involves authentication using shared keys and the SSL/TLS protocols and is available on most widely used platforms including Windows, Mac OS, Linux and Solaris. Advantages of OpenVPN include aforementioned compatibility with a variety of operating systems, great speeds of around 1.4mbps, bandwidth management and the ability to maintain multiple connections at once.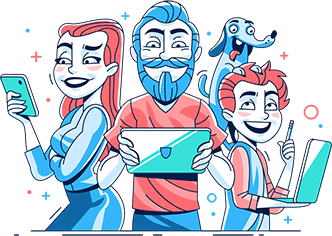 Download Hotspot Shield VPN. It's Free!
Join over 650 million users already enjoying absolute Internet Freedom around the world by downloading Hotspot Shield VPN.
We don't store or share your IP address