BTDigg - Definition from the Hotspot Shield Encyclopedia
BTDigg was a BitTorrent search engine, and the first of its kind. The search engine was part of the BitTorrent DHT network (a function allowing BitTorrent users to find users and files etc) and helped to make correspondences between magnet links and torrent attributes.
BTDigg enables a text database search through a web interface. The search engine provides a list of magnet links and information on available torrents when a user enters a text search string. Languages that are supported include English, Russian and Portuguese. BTDigg was created in 2011 and was shut down in mid-2016 due to index spam. Although BTDigg provided search results, the accuracy of the results was debatable as the links or data were not analyzed by the search engine, simply displayed to the user.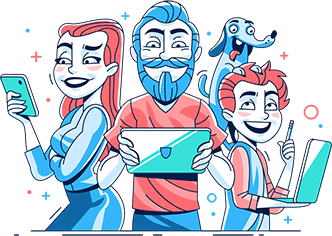 Download Hotspot Shield VPN. It's Free!
Join over 650 million users already enjoying absolute Internet Freedom around the world by downloading Hotspot Shield VPN.
We don't store or share your IP address