VPN Vietnam
Vietnam is home to millions of internet users that create content and wish to view content on a daily basis. Just like anywhere else, it is very important to be able to access the information that you need or want, regardless of location. Censorship, privacy settings and blocked websites are seemingly impossible to get through, especially with today's technology and the issues of blocking that increase each year. However, with a VPN, or virtual private network, you are able to get through the censorship easily. For the best VPN software available to you, Hotspot Shield is available now.
Vietnam Needs a VPN
A VPN gives you access to any website, video, photo and more! It does not matter it is blocked or censored. Forget about location-based blocking for it will no longer exist.

A VPN allows you to download all the content you need the first time, without jumping through needless hoops.

A VPN gives you the ultimate in internet privacy to protect your information. You have your IP address and it is kept secret, no matter where you are. You are protected from eyes that want to view the content without your permission.

A VPN allows you to deal with censorship issues due to your location and Vietnam's censorship laws. A VPN can pass through this material, giving you what you want, need and have to have.

How a VPN Works

VPN stands for virtual private network. A VPN allows you to reach a secure connection over a private network located in a remote location. A VPN is used to access blocked websites, create privacy and pass through censored content. Whether the content is blocked due to your location or another issue, a VPN gets your through, privately. Starting with your initial search, the information that is collected while you use the internet then goes through a secure connection between you and the VPN. This gives you privacy and freedom, much like a LAN connection that you have at home online on your mobile device, laptop or even tablet.

HotSpot Shield Was Made for Vietnam

In Vietnam, having the best IT experience is top priority for productivity, work and play. With HotSpot Shield, you get the ultimate software for VPN that is user friendly and functional. Here is what Hotspot Shield does for you:

Protects you and your internet connection by encrypting all of your personal data. You can safely search for what you need from anywhere, with any of the devices that are connected with Hotspot Shield.

Protect your IP address by using a separate and private IP.

Access blocked websites with a VPN such as social media and video websites that may be blocked due to your location.

Give yourself the benefit of an easy to use system that has a smooth interface easy to navigate.
HotSpot Shield is the ultimate software for encryption, safety, privacy, unblocking and to get you through you censored material. Use your devices in Vietnam like they should be used with Hotspot Shield.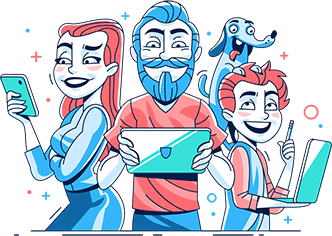 Download Hotspot Shield VPN. It's Free!
Join over 650 million users already enjoying absolute Internet Freedom around the world by downloading Hotspot Shield VPN.